Out of the ashes – EfW plant maximises recovery
News
,
ash treatment plant
,
energy from waste
,
Turmec
,
recycling plant
,
waste-to-energy
,
waste management
,
Turmec UK
,
resource recovery
,
IBA
,
EFW
,
incinerator bottom ash
,
MSW
,
Recycling Industry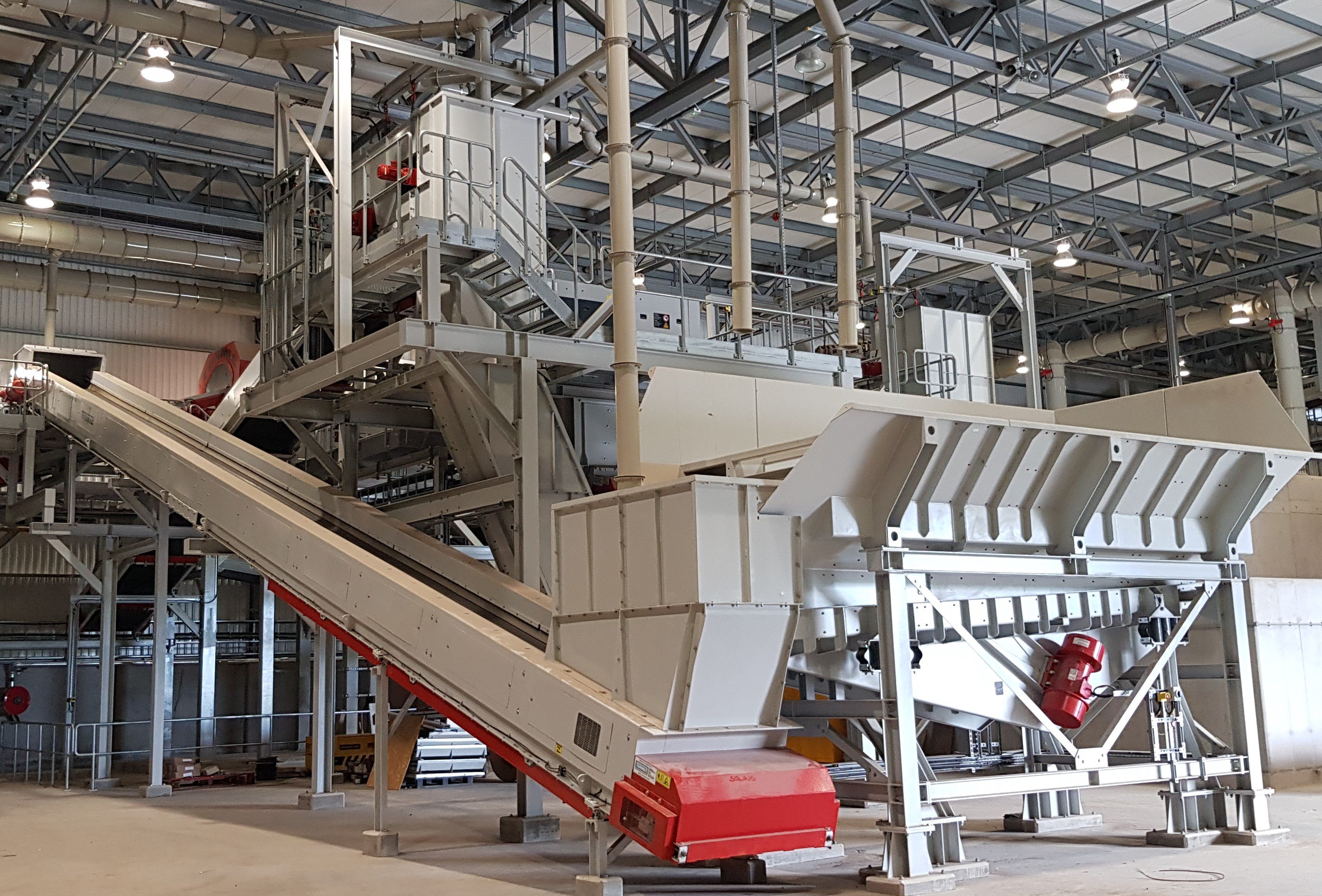 A new energy-from-waste plant has been equipped with systems designed and built by Turmec to handle and process bottom ash.
The state-of-the-art UK facility will process 190,000 tonnes of municipal waste a year when fully operational, exporting around 14.5MW of energy to the national grid.
Incinerating waste to recover energy leaves large volumes of incinerator bottom ash (IBA) beneath the furnace. Significantly, this residue will also be diverted from landfill and put to constructive use as a result of the investment in Turmec's technology.
Performance testing took place in November ahead of the planned handover and commissioning in December 2019.
"This was a new and challenging project for us, but the result is a significant advance in recovering ferrous and non-ferrous metals from IBA and its treatment," said Turmec's Technical Director John Connor.
An intricate system was required to collect and transport the IBA efficiently using a tailored shuttling conveyor belt. This can discharge the ash in any section of the plant's drying bays, where it's stored until dry. The ash is then fed through the treatment plant, which comprises conveyors, scalping screens, a trommel screen, magnets, eddy current and the multiple bay storage conveyor system.
Recovered ferrous metals will be recycled, while the processed IBA can be used as a sustainable aggregate in earthworks, pavements, asphalt and other construction applications.