Turmec sponsors RDF Conference
News
,
RDF
,
landfill
,
Turmec
,
SRF
,
waste management
,
RDF production
,
SRF Production
,
Waste Management UK
,
Waste Management Australia
,
C&D
,
RDF Conference
,
landfill diversion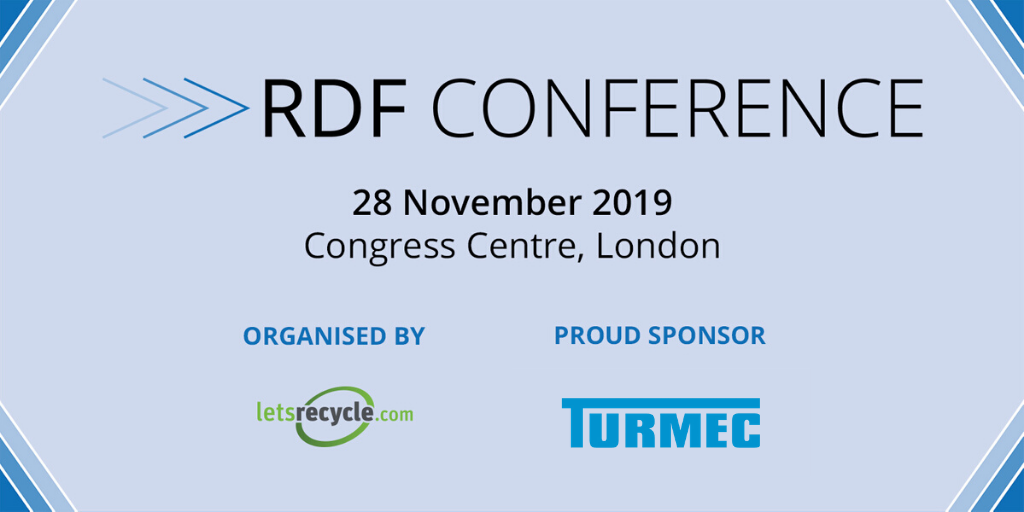 The 2019 RDF Conference brings
the focus to the challenges and opportunities that RDF & SRF present and Turmec will be at the top exhibition stand sharing its experience.
Now in its sixth year, the RDF Conference has established itself as one of the key must-attend conferences for all those operating in the RDF, SRF and Energy from Waste sectors.
As the UK expands its EfW capacity, this conference serves as a platform to debate the challenges and opportunities that RDF and SRF present; and Trevor Smart, Turmec's MD for the UK, will discuss SRF PRODUCTION: A VIEW FROM AUSTRALIA, as part of the Session Two of debates, starting at 12 pm.
His presentation will look at how waste management companies in Australia have 'hopscotched' RDF production for higher value SRF in a country where there are very few off-takers for RDF with commercial competition from landfill and how the tax prices which vary from State to State. Trevor will also discuss the subtle differences of the UK vs Australian operations and on how the Australians operate C&D to SRF plants, looking at the location and scale of plants which Turmec have built and highlighted the economic successes they have given our clients and the alternative innovations the company offers the UK market.
The RDF Conference will be held at the Congress Centre, London, on the 28th November and other topics will feature market trends, changing European markets and implications of Brexit and delegates will hear from key market stakeholders and experts both in the UK and across Europe.
For more information, please visit: RDF Conference