Hills develops new Materials Recover Facility (MRF) for Wiltshire
News
,
plastic pots recycling
,
Turmec
,
recycling plant
,
kerbside waste
,
cans recycling
,
steel recycling
,
aluminium recycling
,
MDR
,
waste management
,
Turmec UK
,
MRF
,
cardboard recycling
,
Waste
,
paper recycling
,
HDPE
,
recycled materials
,
plastic tubs recycling
,
waste separation
,
PET
,
plastic trays recycling
,
plastic bottles recycling
,
commingled recyclable materials
,
Recycling Industry
,
landfill diversion
,
food and drink cartons recycling
,
mixed dry recyclables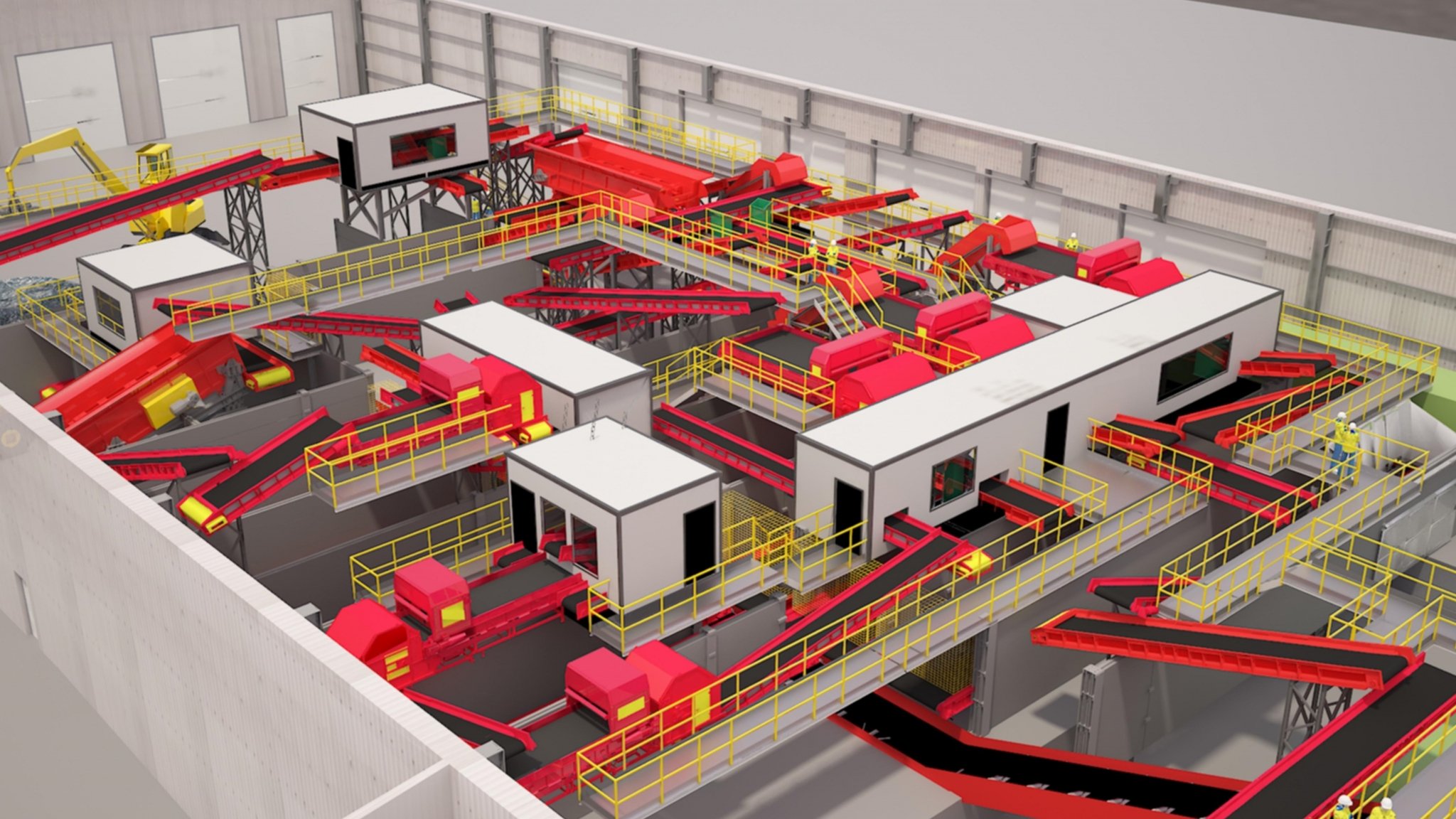 Work is underway on the new materials recovery facility in Wiltshire, designed by Turmec.
Hills Waste Solutions has commissioned Turmec to supply and install the MRF plant, which will have the capacity to process 20 tonnes per hour of mixed dry recyclables (MDR).
The new MRF plant, located at Sands Farm in Calne, will treat kerbside collected commingled recyclable materials collected by Hills from around 220,000 households across Wiltshire under a contract with Wiltshire Council, one of the largest unitary authorities in the country.
The new Turmec MRF equipment will include various screens with optical and magnet elements to maximise the recovery of paper, cardboard, plastic bottles (PET and HDPE), plastic pots, tubs and trays, cans (steel and aluminium) and food and drink cartons.
Henry Newbery, recycling manager for Hills said: "Turmec was awarded the contract to provide the MRF after a competitive tender process which saw Hills evaluating MRF designs from a number of providers. Turmec's plant design and advanced sorting equipment will ensure that we achieve a high-quality separation of recycled materials."
Turmec has over 50 years of experience in the engineering and recycling industries. We plan, consult on design, manufacture and install recycling plant solutions and recycling equipment. Our design engineering division services a range of industrial sectors such as mining, power generation, construction, marine, environmental and more.
Our waste processing solutions include Construction and Demolition waste processing (C&D) , Dry Mixed Recycling (DMR), Solid Recovered Fuel (SRF) waste, RDF waste processing , MSW recycling solutions & more.
We also offer recycling services and recycling machinery like tyre recycling machines, glass recycling machines, industrial composting machines, mobile eddy current separators as well as used recycling equipment for sale. With over 50 years' experience Turmec is dedicated to finding the best recycling engineering solutions for their clients' requirements. Contact us for free expert advice now.