Energy from Waste – Incinerator bottom ash plant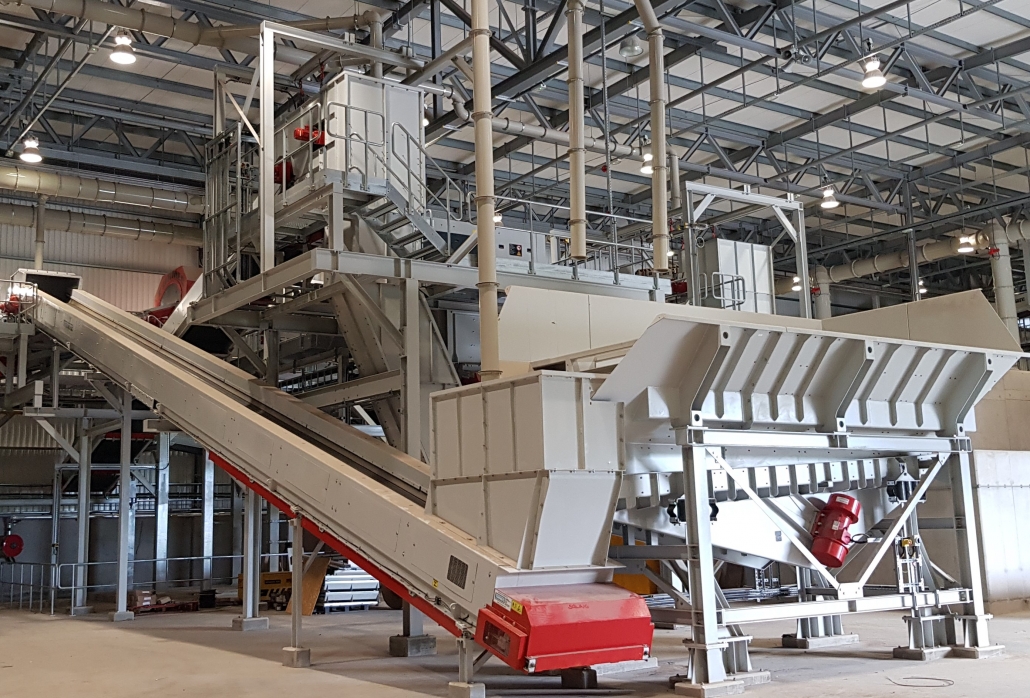 MSW now used to produce energy at an Energy from Waste plant in the UK, reducing the amount of material that would end up in landfills.
For this project, Turmec was selected to design and build an intricate ash processing system. The main requirement was to create an efficient and bespoke system for the collection and transportation of the ash underneath the bottom of the incinerator, as well as an IBA treatment plant that the ash would pass through after.
Turmec successfully designed and built the system, including a tailored shuttling conveyer belt system, which can discharge the ash in any section of the drying bays, where it will be stored until dried. The ash then would be fed through the treatment plant, which includes conveyors, scalping screens, trommel screen, magnets, eddy current and a multiple bay storage conveyor system.
The client's mission is to "massively reduce the county's dependence on landfilling, whilst recovering value from waste in the form of electricity, recyclable metals and aggregate".
The project is now entering the wet commissioning stage, with full production expected over the next couple of weeks and the new EfW facility will be capable of processing 190,000 tonnes of waste per annum. Once the waste has been processed, the facility will be capable of exporting around 14.5MW of energy to the national grid.
For the original article, please visit UROC Journal