BINGO! a ground-breaking recycling plant in Oz
News
,
optical separator
,
Turmec
,
recycling plant
,
fine aggregates
,
fines cleaning
,
Turmec Australia
,
waste management
,
waste materials
,
Australia
,
Bingo Industries
,
Waste
,
carbon footprint
,
Waste Management Australia
,
hybrid recycling plant
,
Recycling Industry
,
waste materials handling
,
aggregate
,
landfill diversion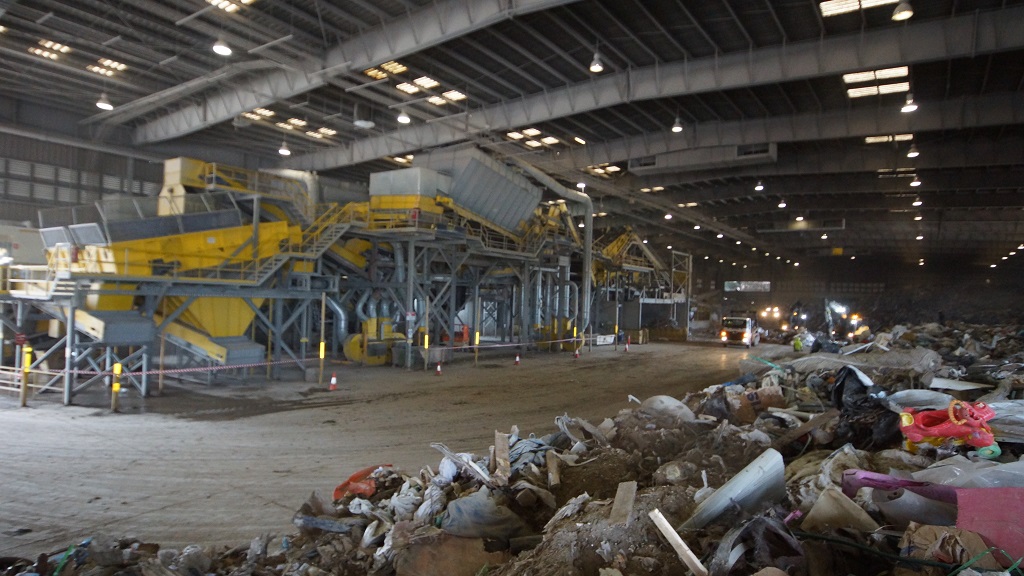 High-quality fines will be produced by a recycling plant – the first hybrid dry and wet plant of its kind in the world – now being assembled in Australia.
BINGO Industries – a waste management group serving New South Wales and Victoria – commissioned Turmec to design and build the state-of-the-art plant for its facility in Orchard Hill, NSW.
Capable of processing 150 tonnes of 0-60mm fines material per hour, the ground-breaking plant combines dry and wet processing and optical separation.
First, the dry fines are separated, and the remaining materials are sent to a wash plant. There, silt and sand are removed to produce five aggregate fractions. All these are then passed over optical separator technology to remove any remaining non-inert material, ferrous and non-ferrous metals.
"This facility is the first of its kind in the world and we are merging technologies to give us new recycling solutions. We are using dry processing, washing and then optical and x-ray technologies to help us produce world-class products that can be reused in the marketplace, reducing the need for raw materials," said Brian Thornton, CEO of Turmec.
BINGO awarded the €9 million-plus contract to Turmec on the back of its proven track record, delivering projects of this scale and maximising the value of recovered waste materials. The plant is due to come on stream in two phases: the first in November this year, with full operations scheduled for the first quarter of 2020.
This is Turmec's fifth major plant in Australia; now a well-established name in waste management and recycling down under, Turmec has also upgraded many recycling facilities across the continent since 2010.

Turmec has over 50 years of experience in the engineering and recycling industries. We plan, consult on design, manufacture and install recycling plant solutions and recycling equipment. Our design engineering division services a range of industrial sectors such as mining, power generation, construction, marine, environmental and more.
Our waste processing solutions include Construction and Demolition waste processing (C&D) , Dry Mixed Recycling (DMR), Solid Recovered Fuel (SRF) waste, RDF waste processing , MSW recycling solutions & more.
We also offer recycling services and recycling machinery like tyre recycling machines, glass recycling machines, industrial composting machines, mobile eddy current separators as well as used recycling equipment for sale. With over 50 years' experience Turmec is dedicated to finding the best recycling engineering solutions for their clients' requirements. Contact us for free expert advice now.