Turmec designs and builds Zero Landfill recycling plant in Bristol
News
,
skip hire
,
recycling
,
C&I
,
Turmec
,
recycling plant
,
ETM
,
Recycling Solutions
,
waste processing
,
waste management
,
MRF
,
zero landfill
,
eddy current
,
C&D
,
landfill diversion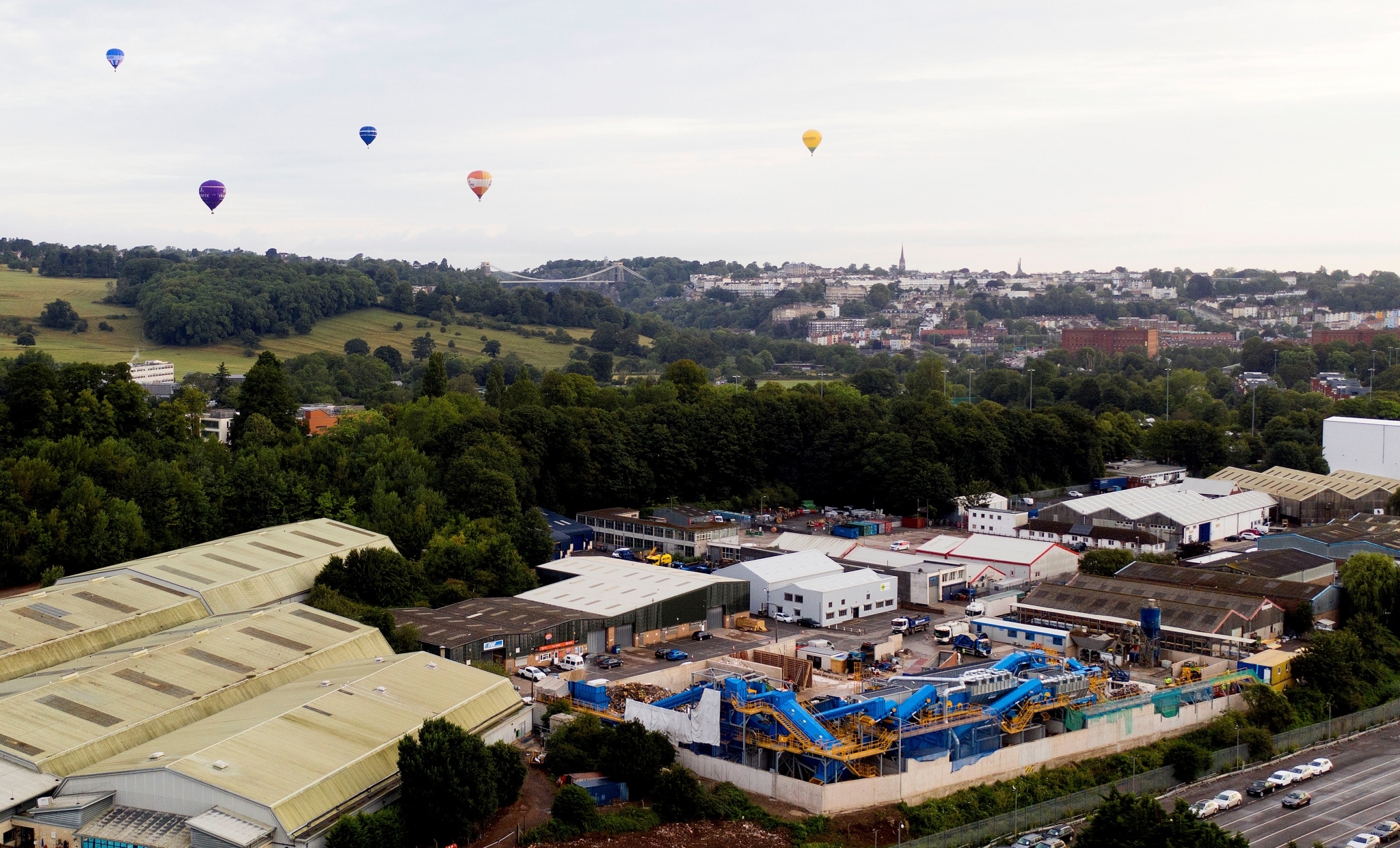 Turmec designs and builds Zero Landfill recycling plant in Bristol .
ETM Recycling invested £4m in the innovative recycling centre at its Ashton Vale transfer station on the outskirts of Bristol.
Now fully operational, the custom-built 'super plant' doubles ETM's waste capacity to 150,000 tonnes per year. It also significantly improves the efficiency of waste handling and segregation, taking Ashton Vale's landfill diversion rate to 98%.
ETM chose Turmec – which has more than 45 years' experience in the engineering and recycling industries – for its expertise in the end-to-end design and build of complex systems for separating and processing wastes.
Amy McCormack, Commercial Director at ETM Recycling, said: "ETM researched and visited a number of plants and engineers over a two-year period. No one had the material and process knowledge of Turmec and such a focus on quality and efficiency. "Turmec has designed this plant after studying our waste to meet our exact needs," she added. "It is completely bespoke to ETM."
The facility deals mainly with waste streams from construction and demolition (C&D) and commercial and industrial (C&I) sites. Among its clients, ETM numbers many blue-chip companies – as well as local authorities and national waste disposal contractors – committed to minimising the environmental impact of their waste.
Ashton Vale uses state-of-the-art technology to ensure all materials are recovered and reused. This includes a double-drum separator to divide materials into heavy, mid and light fractions before they're conveyed in a six-paddle ballistic separator for further separation. Materials extracted include wood, hardcore, inert, plastics, cardboard and metals. Five magnets extract ferrous metal objects, while an eddy current separator captures electrical conductors like aluminium and copper that are not ferromagnetic.
Brian Thornton, Director of Turmec Engineering, commented: "The configuration and layout of this plant make it the most effective, efficient and innovative to be found anywhere in the south-west of the UK. This plant has been designed to the very tight design constraints of the site to facilitate the existing operation and allow for expansion of the business. It will evolve as EMT grows and responds to new market drivers."
[embed]https://youtu.be/4FaTxObvTGM[/embed]
A family-run business, EMT Recycling provides waste management, recycling and skip hire services to Bristol and the South-West of UK.
The company expects to double its £7.6m turnover within a few years with the new plant in place, cementing its market position in the South-West and spearheading a green revolution as it completes the Ashton Vale facility.
"Diverting waste from landfill is key – landfills are closing in the area and waste is travelling further for residual disposal," Ms McCormack said. "We want to avoid sending our waste to landfill at all costs."
Even materials that are too contaminated to be recovered will be put to good use. "We have more burners coming online who will demand a high-quality RDF (refuse-derived fuel), which our plant can produce," she added.
Turmec – which serves clients across the UK, Ireland and overseas – was founded in 1972 in Co. Meath, Ireland. The company specialises in recycling and engineering solutions that enable customers to recover high-quality material from recycled waste in the most efficient and cost-effective way.
Turmec has nearly 50 years of experience in the engineering and recycling industries. We plan, consult on design, manufacture and install recycling plant solutions and recycling equipment. Our design engineering division services a range of industrial sectors such as mining, power generation, construction, marine, environmental and more. Get more information on Turmec products like Comingled recycling, Refuse Derived Fuel solutions, Mobile industrial shredders, Compost machine, Tyre Recycling Machines, used recycling equipment & more.