Glanway boosts sustainable fuel facility
News
,
Irish Recycling Plant
,
RDF
,
Trommel
,
Sustainability
,
Recycling Solutions
,
Circular Economy
,
waste management
,
MRF
,
SFR
,
MSW
,
Glanway
,
Recycling Facility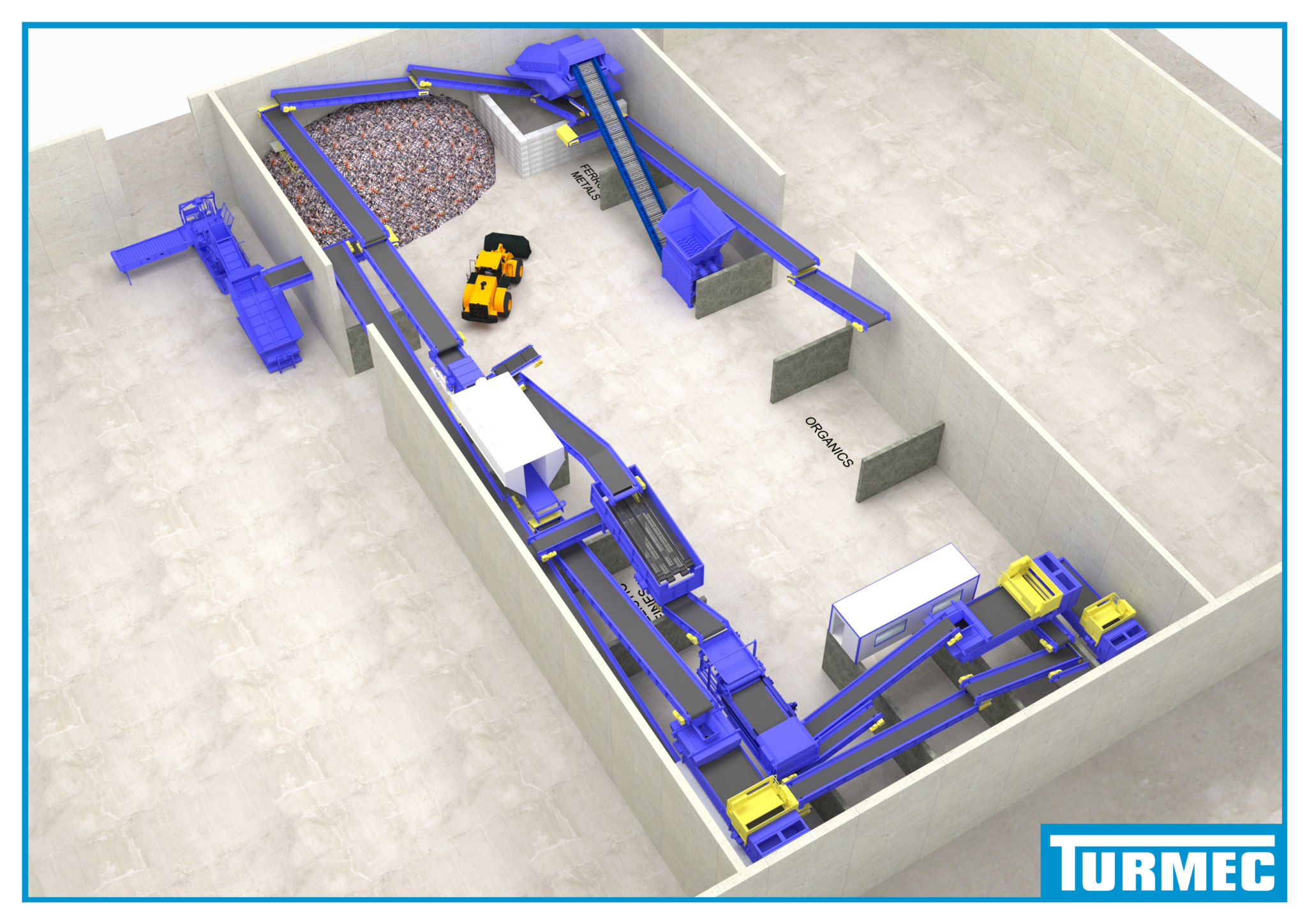 Residual waste from households across the south of Ireland will be recovered as recyclate and sustainable fuel in a new and more efficient facility from next year.
Glanway's investment in the Turmec plant will increase annual capacity by 80% to 180,000 tonnes and boost recovery rates.
Based at Belview Port in Waterford, Glanway's plant currently recovers metals and organic fines, while producing a refuse-derived fuel (RDF) for export. Their new, bespoke plant will also recover mixed plastics and produce both higher-quality RDF and SRF (solid recovered fuel).
Its fully automated processing system – from initial feed through to full material separation – will also bring numerous benefits in safety and both operational and resource efficiency.
Designed, manufactured and now being installed by Turmec, the plant is due to be commissioned by the end of January 2020.
"We're delighted to have our first project for Glanway underway here in Waterford," said John Connor, Turmec's Technical Director. "Glanway aims to turn waste into tomorrow's fuel, energy and recyclates, driving a more sustainable future. This new plant for municipal solid waste supports that aim."
The transformation means the processing plant is outgrowing its current, part-used shed and expanding into a second. Previously, it had three conveyors, a shredder, trommel and baler. When complete, the new facility will boast 23 conveyors, three optical separators, and a single-drum separator and ballistic separator. Turmec is also incorporating refurbished equipment from the old plant.