Turmec nominated for 2019 Medium Size Exporter of the Year Award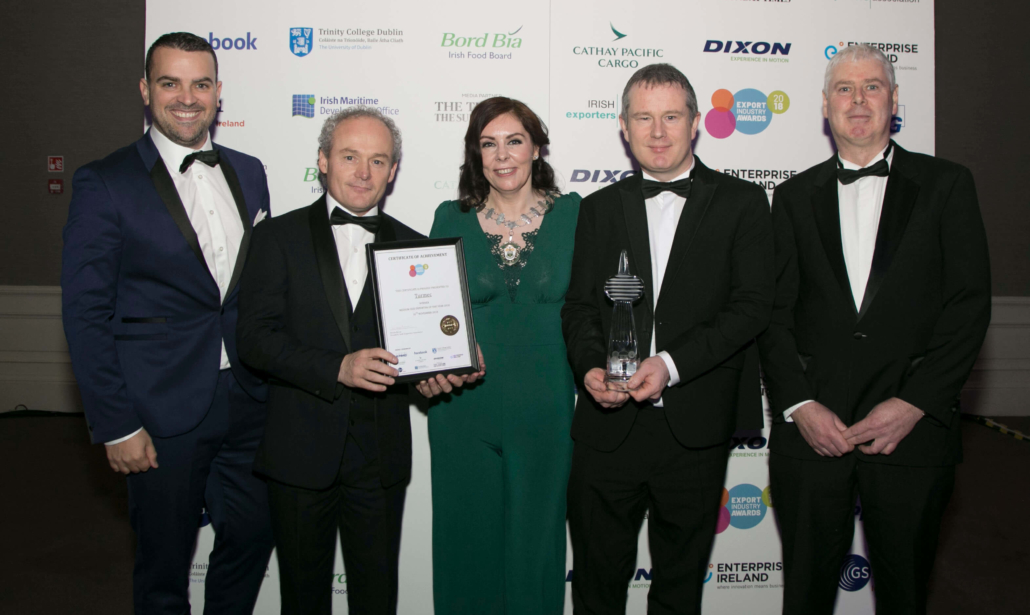 TURMEC, a world leader in recycling solutions, announces that it has once again been shortlisted for the "Medium Size Exporter of the Year" award for the 2019 Export Industry Awards.
In its 19th year, The Export Industry Awards will recognise the wonderful achievements of Irish exporting companies who have excelled in their sectors and played a fundamental part in the country's export success. The award winners – which includes 12 categories – will be announced at a gala dinner and ceremony on Friday, 8th November 2019 in the Convention Centre, Dublin.
Turmec is returning to defend their title as "Medium Size Exporter of the Year" against other highly successful Irish companies including Hanley Energy from Meath; Hovione from Cork, SF Engineering from Sligo, and finally, William Grant & Sons Irish Brands from Offaly.
Turmec was nominated based on its impressive global reach and Australian expansion, innovative go-to-market strategies to counter the Brexit-effect, its focus in R&D for waste management, safe disposal of waste and salvaging of components for re-use, in a highly demanding sector has been accelerated in light of the climate action focus.
"Having won the Medium Size Exporter of the Year award in 2018, it's an honour to be nominated once again. Over 90% of our business now goes overseas and we have been working really hard to successfully show our clients that we can support them as they also grow, so it's extremely rewarding to see that the work we are doing towards a world without landfill is being acknowledged," said Brian Thornton, CEO of Turmec.
See our latest plant here: ETM