Turmec wins contract for state-of-the-art waste processing system for Wilton Recycling in Co Cavan
C&I Waste
,
Irish Recycling Plant
,
commercial and industrial waste
,
Waste Sector
,
County Meath
,
Turmec
,
C&D waste
,
Recycling Solutions
,
Meath Business
,
Circular Economy
,
waste management
,
Irish Business
,
C&D
,
Recycling Industry
,
Waste Industry
,
Recycling Facility
,
#teamturmec
,
#circulareconomy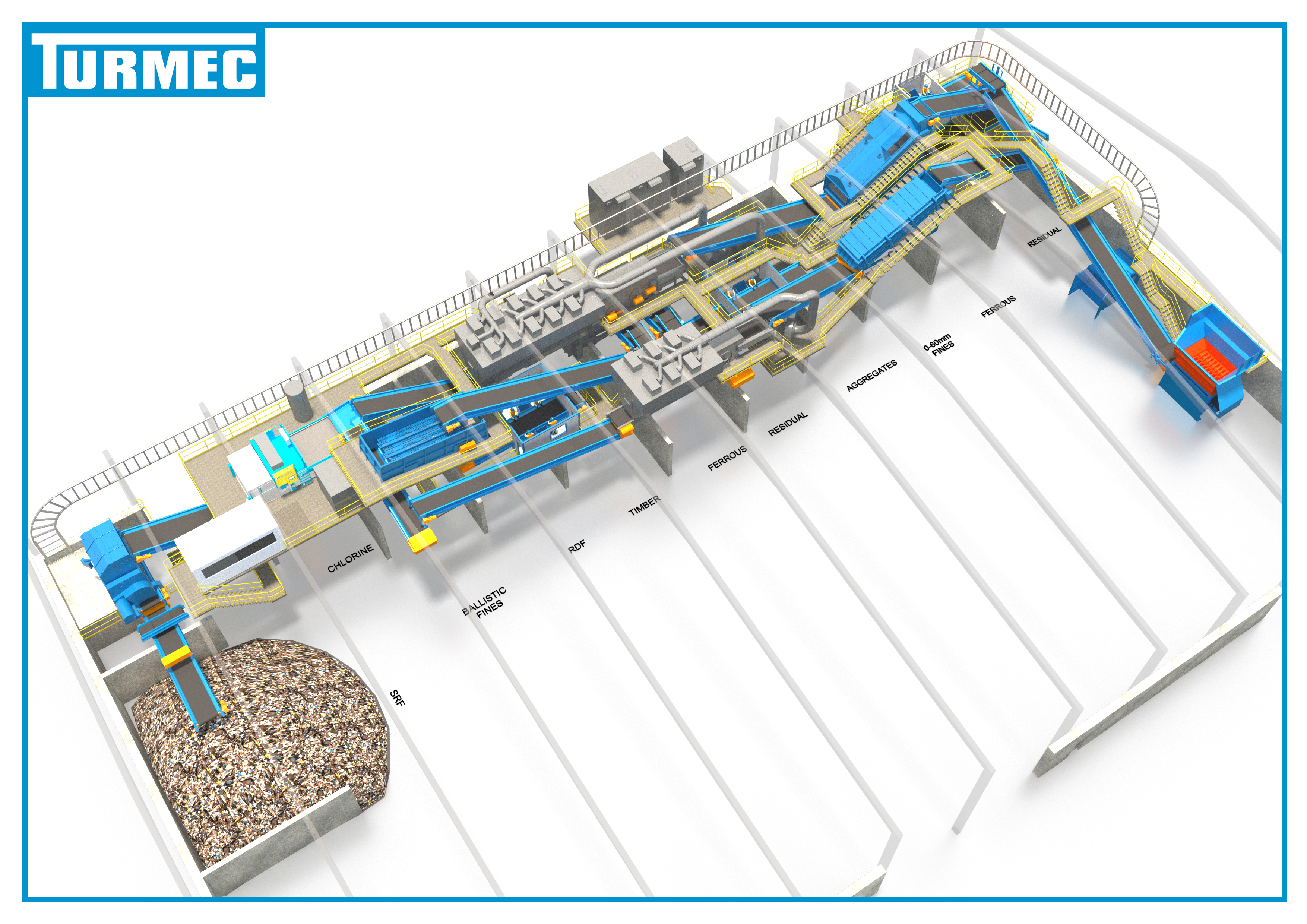 Turmec, the market leaders in designing, building and installing waste processing and recycling solutions, is delighted to announce that it has been awarded a contract to design and install a new C&D (commercial and demolition), and C&I (commercial and industrial), waste processing system for Wilton Recycling at their Corranure facility in Co. Cavan.
Wilton Recycling is a family-run business and a longstanding customer of Turmec. Their business has grown from an initial focus on skip-hire services and metal recycling into wheelie bin services and the processing of a wider range of materials including commercial, industrial and construction waste streams which together comprise over 50% of Ireland's core waste streams.
This project will deliver a state-of-the-art waste processing system designed to achieve industry-leading recovery and recycling rates. The new facility will recover high value recyclates for sale to recyclers, with the residual material, i.e. that which is not economically viable to recover, being processed into high grade fuel for supply to industry such as cement manufacturers.
The design phase of the project is underway with installation commencement set for mid 2023 and handover of the completed project before the end of 2023.
Commenting, Rodney Wilton from Wilton Recycling, said:
"Wilton Recycling strives to provide best in class waste collection and recycling solutions to all our customers across Ireland. Turmec has been a key and supportive partner on our journey, and this facility will provide us with market leading processing and recycling capabilities that will recover high value commodities for recycling."
Commenting, Turmec CEO Geoff Bailey said:
"Turmec is delighted to continue its long term partnership with Wilton Recycling and supporting them realise their vision for the Corranure Facility."
About Wilton Recycling –
Wilton Recycling is a family-run company which initially focused on skip hire, before seamlessly transitioning to scrap metal recycling. Over the years, it moved into a wider range of waste management and refined recycling services, including local wheelie bin collection around Co. Cavan.
About Turmec – Established in 1972, Turmec is a leading provider of materials handling and recovery solutions to the waste processing sector internationally. It specialises in the design and build of complex waste separation and processing systems which are critical for large-scale, efficient waste processing and recycling plants. Turmec serves some of the largest waste management companies globally including Biffa, Suez and Powerday in the UK, Thorntons Recycling in Ireland, and Rino Recycling and Bingo Industries in Australia. The business employs 100 people operating from its 66,000 sq. ft manufacturing facility at Rathcairn within the Irish-speaking Gaeltacht area of County Meath. Turmec is a client company of the Irish business development agency, Údarás na Gaeltachta. Irish private equity fund, Causeway Capital, is a cornerstone investor in Turmec Teoranta. The Irish Strategic Investment Fund is, in turn, an investor in Causeway Capital. To learn more go to www.turmec.com