TURMEC SPONSORS LONDON IRISH RUGBY CLUB FOR 2021/2022 SEASON
C&I Waste
,
skip hire
,
Irish Recycling Plant
,
landfill
,
plastics
,
County Meath
,
Turmec
,
Trommel
,
waste-to-energy
,
Manufacturing Exporter
,
24/7 Service
,
steel recycling
,
Rathcairn
,
screens
,
waste materials
,
Mobile Eddy Current
,
paper recycling
,
C&D
,
wastewater
,
Turmec expansion
,
mixed dry recyclables
,
ferrous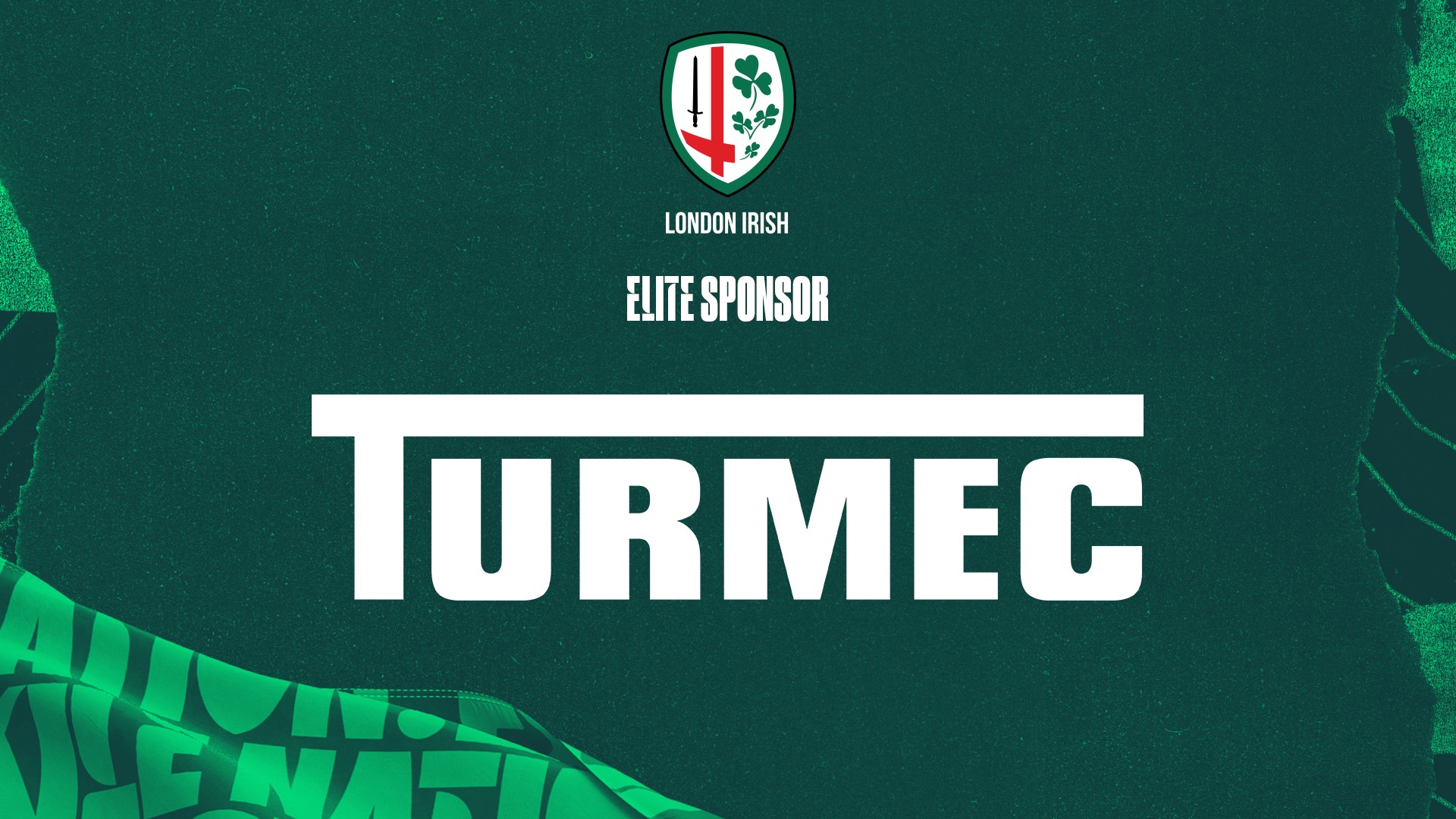 Turmec re-joins London Irish as 'Elite Partners' with Turmec's branding carried proudly on the 'Exiles' shorts
Rathcairn, Co. Meath, Friday, 2 July 2021 - Turmec, the market leaders in designing, building and installing waste processing and recycling solutions, is delighted to announce that it has signed on as 'Elite' sponsorship partners with the iconic UK rugby club, London Irish, for its 2021/2022 season. This will be a rekindling of connections between Turmec and the great London Irish club as Turmec were official sponsors of the club back in the 2017/2018.
Turmec's branding will be carried proudly on the club shorts for the 2021/2022 season. Geoff Bailey, Turmec Chief Executive Officer, said:
"We are delighted to be back supporting the London Irish team for the 21/22 season. Supporting London Irish is a natural fit for us given the club's Irish roots and its association with the environmental sector. We understand the interplay between a club and its local community and are really pleased to have this opportunity to support and be part of that relationship.
"The UK is an important market for us where we have very many customers, suppliers and friends. Our partnership with London Irish has in the past, and will in the future, help us embed and grow these relationships as we get our message and our environmental services out to our growing cohort of customers in the UK. We wish London Irish every success for the upcoming season."
Commenting, London Irish CEO, Mark Bensted, said:
"We are delighted to welcome Turmec back to the Club for the 2021/22 season, a dynamic and forward-thinking company who are closely connected to the Club's Irish roots. We are looking forward to continuing the fruitful partnership we enjoyed back in the 2017/18 campaign."
Turmec has recently completed the commissioning of a major waste management projects in the UK and further afield, including a technologically advanced waste processing facility for BINGO Industries at their Eastern Creek Recycling Ecology Park in Western Sydney, Australia. The AUD$100 million (€63 million) facility is fitted out with world-leading resource recovery technology designed and supplied by Turmec from their headquarters at Rathcairn, Athboy, Co. Meath. The new waste processing facility reinforces BINGO Industries' position as leaders in Australia's circular economy.
About Turmec - Established in 1972, Turmec is an Irish headquartered expert in the design, manufacture, installation and servicing of recycling plants and equipment. The business specialises in the end-to-end design and build of complex waste separation and processing systems which are critical for large, efficient waste processing and recycling plants.
Turmec serves the largest waste management companies globally including Powerday, Biffa, Suez, Thornton's Recycling and BINGO Industries, in Australia, the United Kingdom and Ireland. The business employs 90 people in its headquarters in the Gaeltacht area of Rathcairn Athboy in Ireland, operating from a 66,000 sq ft manufacturing facility and exporting and shipping globally from Meath.
Causeway Capital Partners is a lead investor in Turmec Teoranta. Causeway Capital Partners is an Irish private equity fund investing in established Irish and UK SMEs. With offices in Dublin and London, Causeway Capital manages funds on behalf of European pension funds and financial institutions, including the Irish Strategic Investment Fund (ISIF) and AIB.
Turmec has nearly 50 years of experience in the engineering and recycling industries. We plan, consult on design, manufacture, install and support the very best recycling solutions. Follow links to get more information on Turmec products like Comingled recycling, Refuse Derived Fuel solutions, Mobile industrial shredders, Compost machine, Tyre Recycling Machines and more.
For media inquiries, please contact Brigid Manley, Marketing Manager, Turmec at brigid.manley@turmec.com, or t. +353 46 9432243, m. + 353 87 992 1993
OR
jim@cunninghamdevlin.ie, +353 (0)87 263 1057 Or derek@cunninghamdevlin.ie, + 353 (0)86 243 0535