Turmec's compact Eddy Current takes movable processing to a new level
News
,
C&I
,
vibrating feeder
,
Turmec
,
Recycling Solutions
,
waste processing
,
non-ferrous
,
Waste
,
Mobile Eddy Current
,
eddy current
,
Shredder
,
C&D
,
Eddy Current Separator
,
ferrous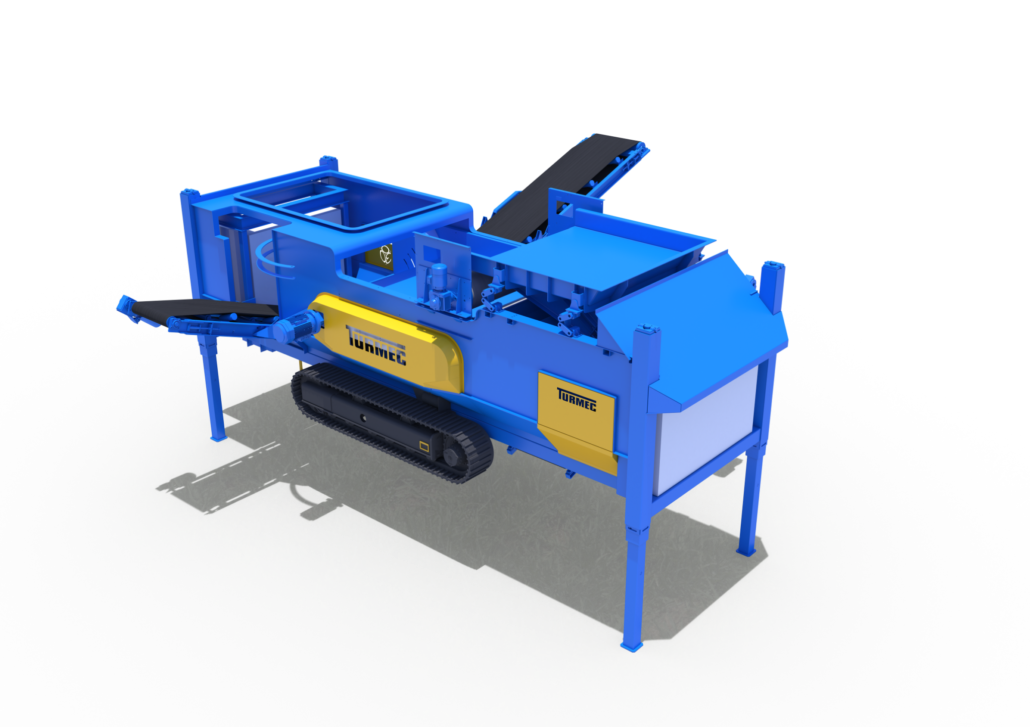 Mobile waste processing has risen to a new level with the world's largest machine of its type, able to achieve high capacities within a compact design.
Turmec's state of the art Mobile Eddy Current Separator is just 3m wide and 3m high, yet it can process 300m3 per hour of material.
Developed with Turmec's long-standing partner IFE, the new machine has already had 4,000 hours' of reliable operation in the field, processing both C&D and C&I waste. The team is now developing the Mark II machine.
The design is focused on providing operators with an unmatched combination of flexibility and robust performance from a mobile plant. Operators have the option of jacking legs to give an extra 2m stockpiling height, and still, maintain the machine's compact footprint.
Designed to bolt onto the back of mobile shredders for the wood industry, or for post-processing – for example, glass, incinerator bottom ash (IBA) or solid recovered fuel (SRF) – the plant separates ferrous and non-ferrous materials.
The mobile package comprises a vibrating feeder with unbalanced motor drive, magnetic rotor, and conveyors for collection of ferrous and non-ferrous materials, with another for discharging residual waste.
Built to ensure the highest standards of durability, the mobile separator plant is ideally suited to waste processors serving multiple sites, demolition specialists, and operators of any scale in need of additional capacity from a standalone, robust and reliable plant.
"Turmec's Mobile Eddy Current Separator is the product of many years' experience of designing, manufacturing and installing waste processing plants," said Brian Thornton, Turmec's CEO. "This machine combines high performance with durability while separating ferrous and non-ferrous particles. Our innovative design ensures the plant delivers both high-quality output and a trouble-free, low maintenance service life while being easy to be transported between plants."