COVID-19: 24/7 Emergency Plant Service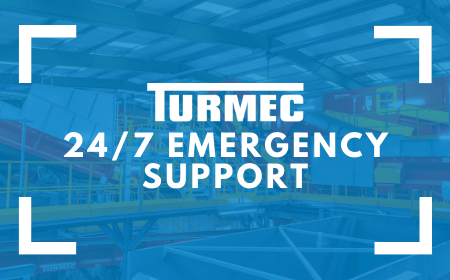 As the waste industry strives to maintain essential services while safeguarding the health and wellbeing of all its people, Turmec remains committed to providing our clients with business-critical back-up.
Following recent government directives regarding COVID-19, Ireland is enforcing special measures to delay the spread of the pandemic. We have closed our factory and suspended production until further notice as we comply fully with all our obligations to staff safety and public health. But Turmec is providing a 24/7 Emergency Plant Service.
At Turmec, the health and wellbeing of our teams, on-site and on the road – and of the client staff we work with – are our primary concern. Many of our team can work remotely and will continue to be available to support and advise our clients in the coming days and weeks.
The waste industry fulfils an important role in supporting the public and the economy, and many of our clients still have service and maintenance requirements that must be met for their businesses to function and survive. Our emergency call-out service is designed for that need.
The COVID-19 crisis is an unprecedented and ever-changing situation. The health and wellbeing of our staff and customers will remain our top priority. Turmec is well prepared with robust business continuity plans in place so we can maintain this special back-up service and will resume delivery of all services to our customers as soon as possible.
Please contact us via info@turmec.com or visit www.turmec.com/support for more information, and stay safe.