Thornton Recycling's mixed dry recycling facility plant upgrade
C&I Waste
,
plastic pots recycling
,
skip hire
,
Irish Recycling Plant
,
Turmec
,
waste-to-energy
,
hybrid plant
,
non-ferrous
,
Waste
,
Mobile Eddy Current
,
construction and demolition waste
,
C&D
,
food and drink cartons recycling
,
mixed dry recyclables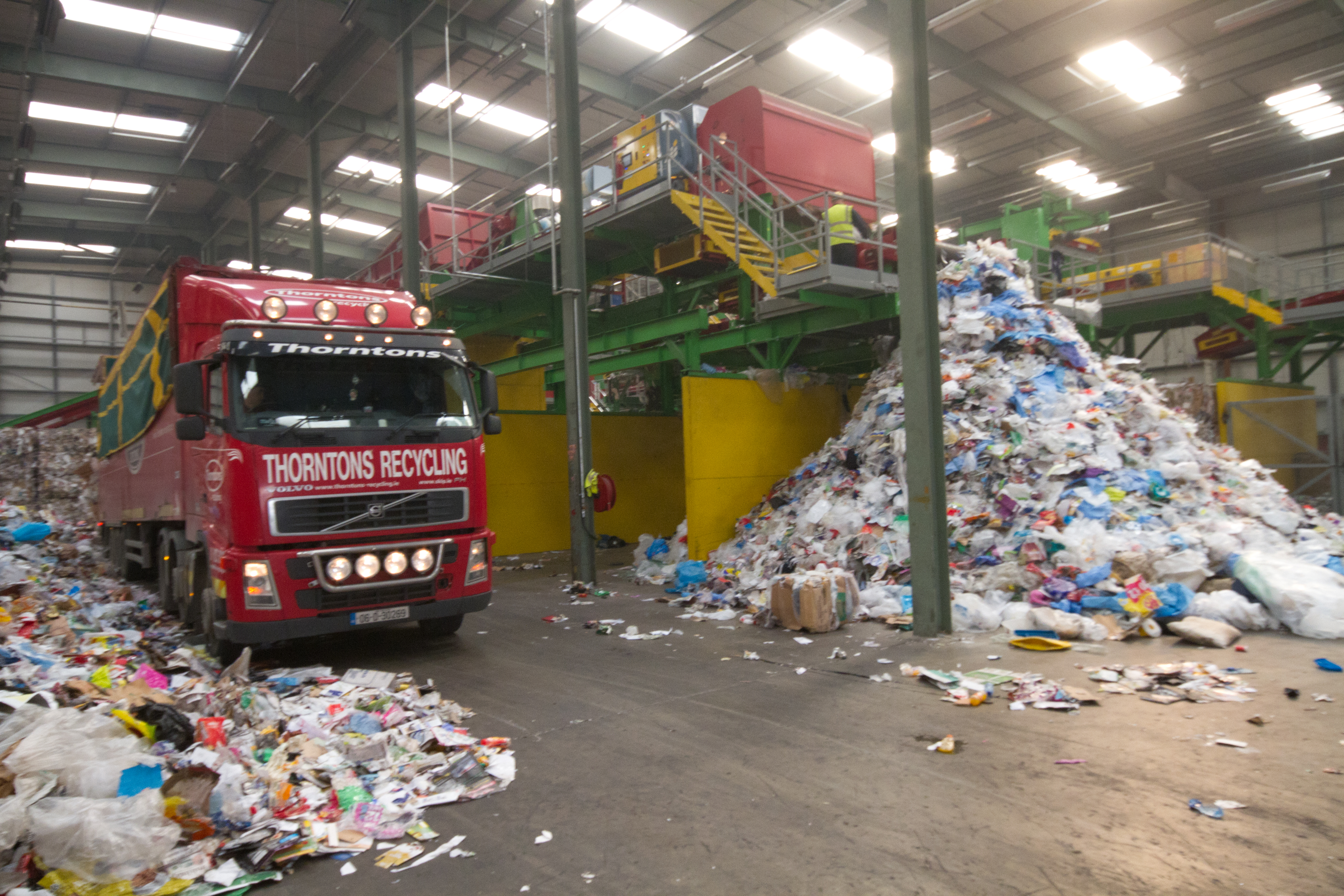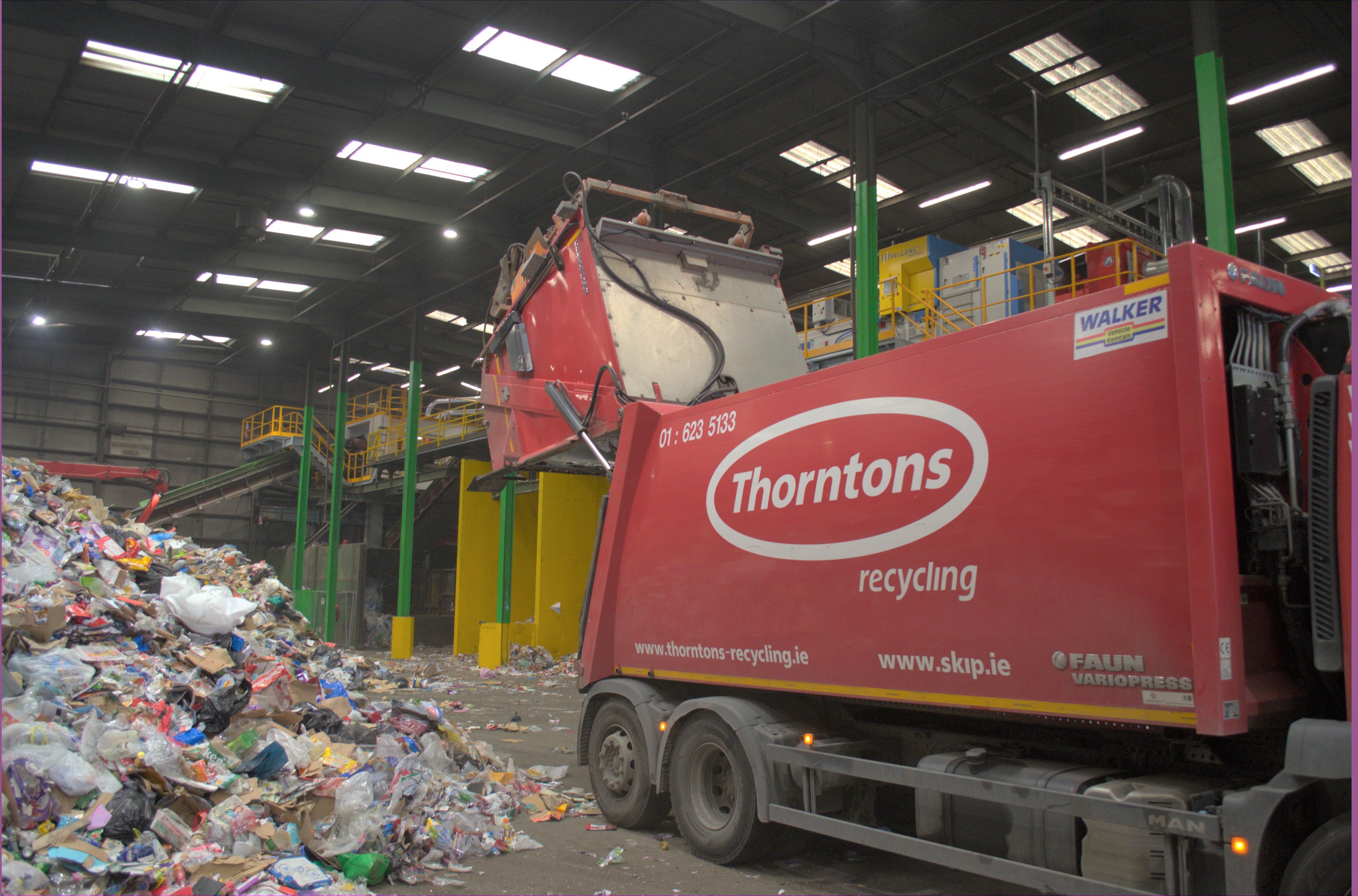 Turmec recently undertook an upgrade at Thorntons Recycling dry recycling facility based in Parkwest Dublin 12. Turmec's challenge was to increase throughput and improve the recovery and purities of the various recyclates. Turmec installed optical sorters to take the increase tonnages while minimising labour costs & efficiency. With the increase of tonnage entering the plant, the load was too great for a single screen or passing this through the existing ballistic screen so we installed an ONP screen which will remove a large majority of the fibre stream thus reducing the load entering the existing line.
The fibre stream will carry on over the ONP screen onto a New 2.8m wide Optical. The through fraction from the screen will continue back to the original ballistic screen. The new Opticals will target all non-fibre and eject this out of the Fibre fraction.
All existing Opticals were upgraded both in size and to the new generation Pellenc ST, Mistral +2800 machines. This upgrade will allow for the additional tonnage and increase in product purity.
In order to achieve maximum efficiency throughout the install and to offer minimum disruption to Thorntons Recycling as promised in our proposal we implemented a double shift regime and the upgrade was delivered on time and within budget. Thorntons Recycling's investment will now allow them to expand the range of recycling services it currently provides to its commercial and domestic customers.
Turmec has nearly 50 years of experience in the engineering and recycling industries. We plan, consult on design, manufacture and install recycling plant solutions and recycling equipment. Our design engineering division services a range of industrial sectors such as mining, power generation, construction, marine, environmental and more. Get more information on Turmec products like Comingled recycling, Refuse Derived Fuel solutions, Mobile industrial shredders, Compost machine, Tyre Recycling Machines, used recycling equipment & more.
Our waste processing solutions include Construction and Demolition waste processing (C&D) , Dry Mixed Recycling (DMR), Solid Recovered Fuel (SRF) waste, RDF waste processing , MSW recycling solutions & more.
We also offer recycling services and recycling machinery like tyre recycling machines, glass recycling machines, industrial composting machines, mobile eddy current separators as well as used recycling equipment for sale. With over 50 years' experience Turmec is dedicated to finding the best recycling engineering solutions for their clients' requirements. Contact us for free expert advice now.