Pinden Skips uk undergo a Recycling Plant Rebuild after fire damage
C&I Waste
,
plastics
,
vibrating feeder
,
Turmec
,
waste-to-energy
,
Manufacturing Exporter
,
Waste
,
construction and demolition waste
,
C&D
,
food and drink cartons recycling
,
mixed dry recyclables
Pinden Recycling, is one of the largest waste recycling operations in the South East of England, serving the areas of Kent, Essex and London. Pinden Ltd is committed to sustainable waste management and their recycling operations include wood, hardcore, green waste and environmental recycling.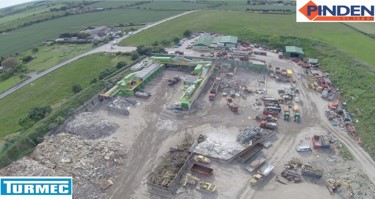 Pinden suffered a large fire at their premises in August 2020, which caused major damage to most of the existing recycling facility. Following the success of the 3 previous installations Turmec carried out with Pinden, Turmec was enlisted with completing the rebuild of the facility. Turmec modified parts of the plant that were undamaged following the fire, so that operations could continue as much as possible during the rebuild. Turmec worked alongside Pinden's operations team, so that the installation caused minimal disruption to the operations on site.
The rebuild consisted of a Nihot Double Drum Separator, a ballistic separator, Lindner Polaris RDF shredder and IFE double deck variomat screen.
Pinden have two semi-automated picking lines for separating waste.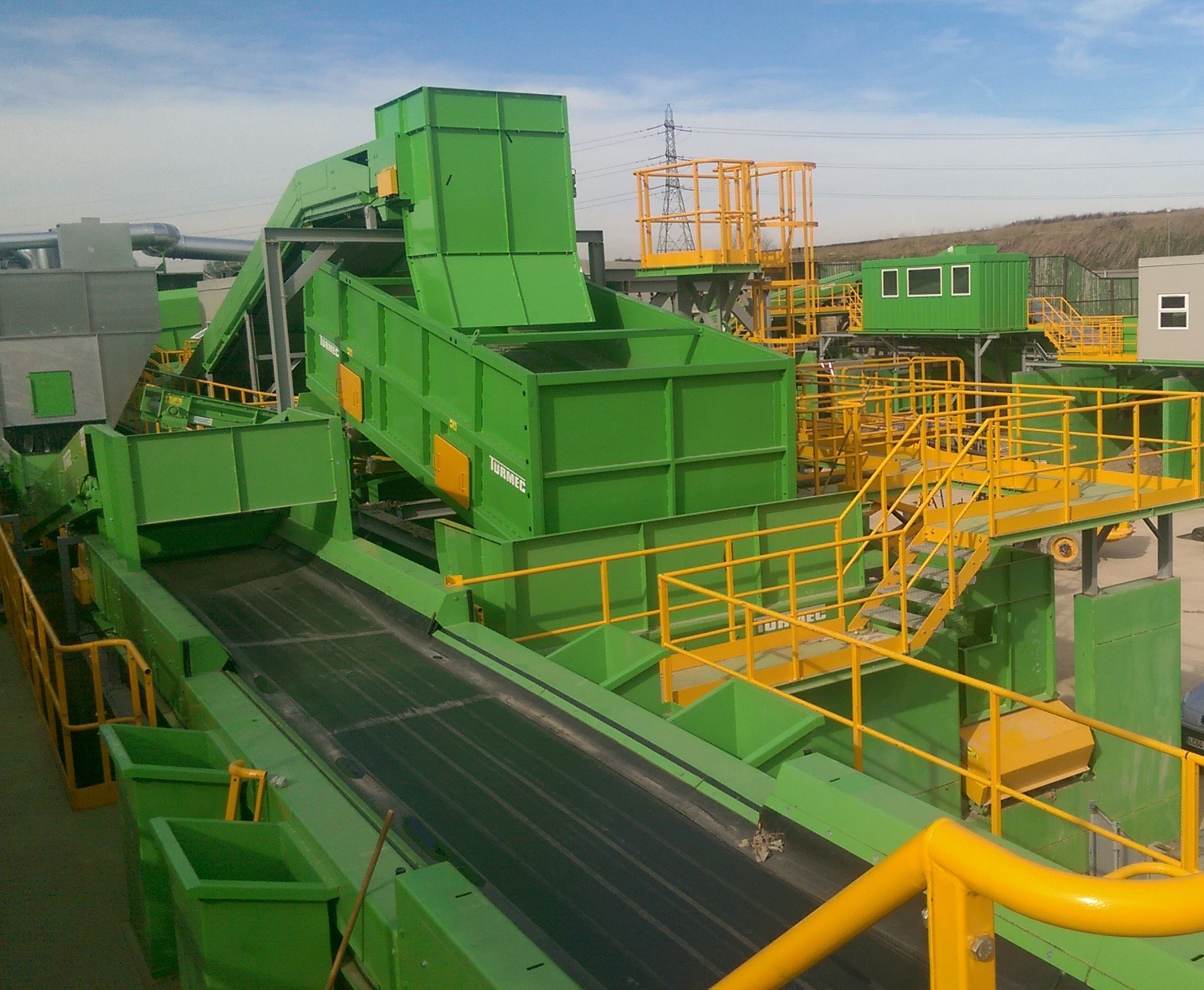 Waste arriving on site is sorted mechanically and by hand to separate materials such as concrete, wood, metal, plastics and soil. Pinden process wood, concrete and soils on-site to put recycled products back into circulation.
The upgrade was delivered on time and within budget. Pinden Skip's investment will now allow them to continue offering the range of recycling services it currently provides to its commercial and domestic customers.
Turmec has over 50 years of experience in the engineering and recycling industries. We plan, consult on design, manufacture and install recycling plant solutions and recycling equipment. Our design engineering division services a range of industrial sectors such as mining, power generation, construction, marine, environmental and more.
Our waste processing solutions include Construction and Demolition waste processing (C&D) , Dry Mixed Recycling (DMR), Solid Recovered Fuel (SRF) waste, RDF waste processing , MSW recycling solutions & more.
We also offer recycling services and recycling machinery like tyre recycling machines, glass recycling machines, industrial composting machines, mobile eddy current separators as well as used recycling equipment for sale. With over 50 years' experience Turmec is dedicated to finding the best recycling engineering solutions for their clients' requirements. Contact us for free expert advice now.