Aggregate recycling reaches a milestone as recycling plant is built in Australia
News
,
optical x-ray technology
,
air separators
,
magnets
,
fine aggregates
,
screens
,
hybrid plant
,
Bingo Industries
,
non-ferrous
,
Waste Management Australia
,
eddy current
,
aggregate
,
ferrous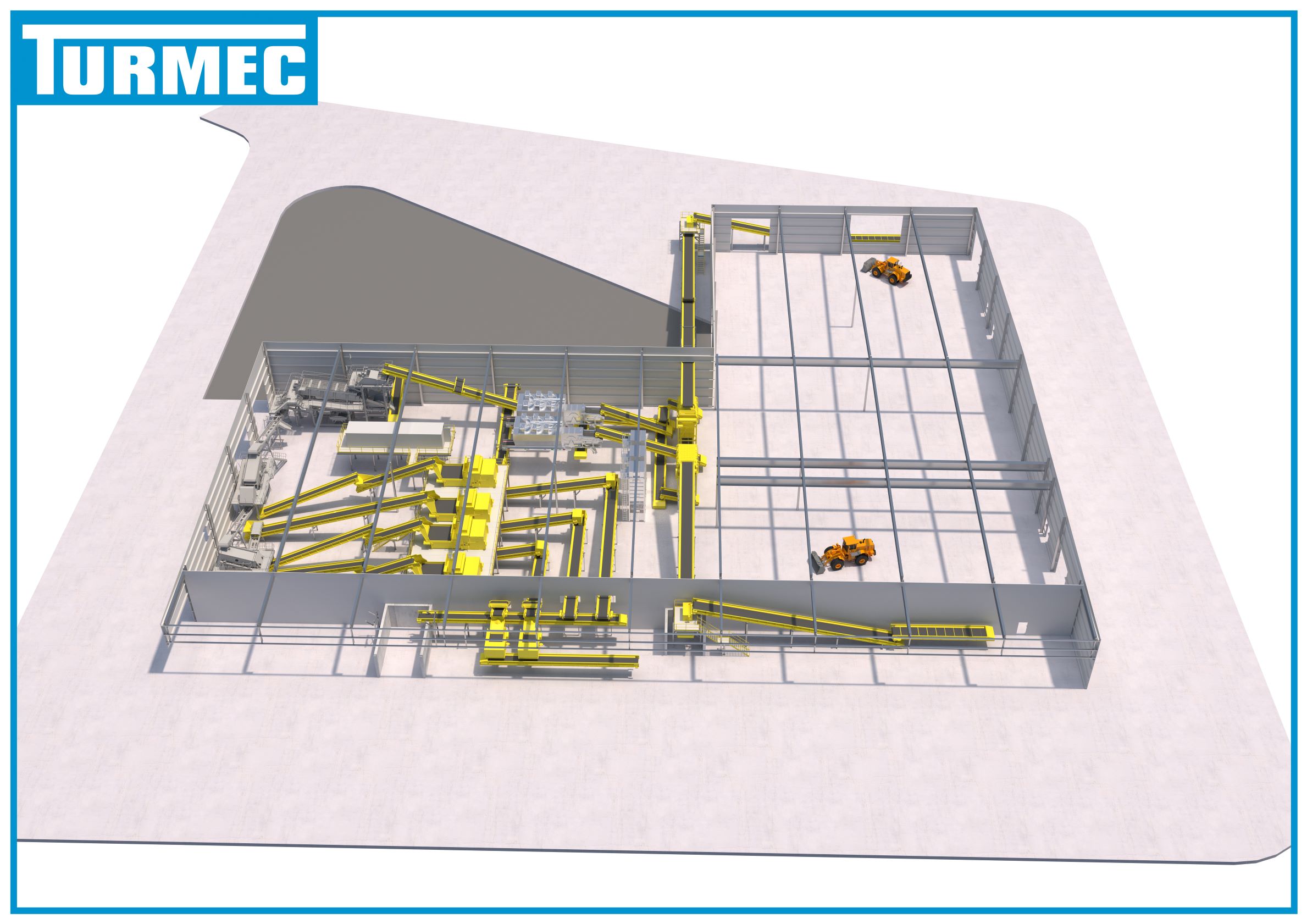 December 2019 will see a significant milestone for the re-use of fines as aggregate – in Australia and the world – as a ground-breaking processing plant is commissioned.
Turmec's hybrid dry and wet plant for BINGO Industries is the first recycling facility of its kind.
The waste management group, which serves New South Wales and Victoria, commissioned Turmec to design and build the plant for its Patons Lane RRC facility in Orchard Hills, NSW.
Capable of processing 150 tonnes of 0-60mm fines material per hour, the state-of-the-art plant's dry plant combines screens, air separators, magnets and eddy currents with optical x-ray technology. Its wet technology uses McCloskey International wash systems.
Fines in waste from construction and demolition and commercial and industrial streams are easy to process but difficult to refine. Our plant can remove contaminants, including both ferrous and non-ferrous materials, and produce five different grades of certified aggregate. These products will then go straight to end-users, saving on both reprocessing costs and traffic movements.
BINGO chose Turmec as a turnkey partner capable of taking this project successfully from concept to completion. Both companies worked closely throughout all stages, from the design process through the 8-week install phase and now getting ready for the two commissioning weeks.
"This is a landmark project not only for Turmec but for both parties," said Brian Thornton, CEO of Turmec. "This plant's innovative mix of technologies makes it the first of its kind in the world as well as our first project for BINGO. We're very excited to be commissioning this plant and to see what the products look like at the back end. BINGO's fantastic projects team are easy to work and helped ensure clear communication and the smooth delivery of this project."
This is Turmec's fourth major plant in Australia. Now a well-established name in waste management and recycling down under, Turmec has a long-established profile of designing and delivering cutting edge recycling plants and plant upgrades across the globe.
See our case study here: Bingo Patons Lane RRC
Turmec has nearly 50 years of experience in the engineering and recycling industries. We plan, consult on design, manufacture and install recycling plant solutions and recycling equipment. Our design engineering division services a range of industrial sectors such as mining, power generation, construction, marine, environmental and more. Get more information on Turmec products like Comingled recycling, Refuse Derived Fuel solutions, Mobile industrial shredders, Compost machine, Tyre Recycling Machines, used recycling equipment & more.