Higher efficiency and output at waste-to-fuel plant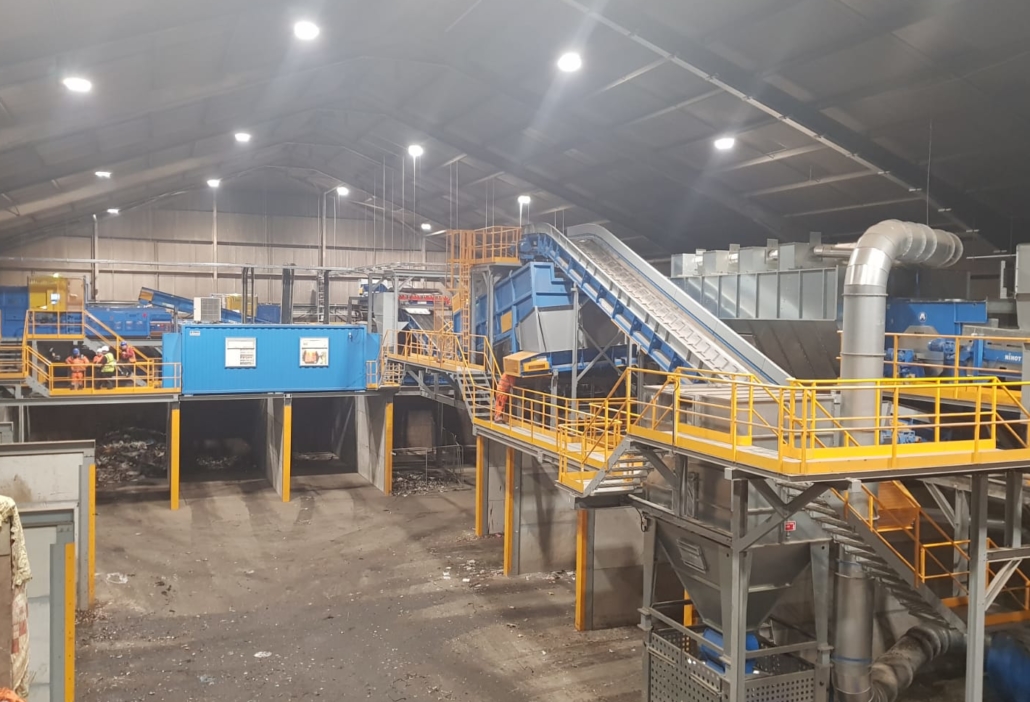 More value is being extracted from residual household waste – and more efficiently – following the completion of a processing plant in south-east Ireland.
Commissioned in February, Glanway's facility in Waterford produces alternative fuels, while also recovering metals and organic fines for re-use from the domestic waste collected across the south of the country. Now the Belview Port plant boasts a fully automated processing system that has expanded capacity by 80%, enhanced safety and boosted both resource and operational efficiency.
As well as refuse-derived fuel (RDF), Glanway has begun recovering mixed plastics and producing a more refined solid recovered fuel (SRF).
From initial feed through to full material separation, the processing systems designed, manufactured and installed by Turmec can handle up to 180,000 tonnes a year.
Housed across three sheds, the expanded facility has a footprint of almost 1,500m2. Its new plant includes 23 conveyors, three optical separators, a single-drum separator and ballistic separator. Our engineers also incorporated refurbished equipment from the old plant.
"A successful project like this makes the best use of material resources and contributes to the circular economy our world needs," said Matthew McWeeney, Turmec's project manager. "By turning mixed dried recyclables into tomorrow's fuel and secondary materials, Glanway is making our society more sustainable."