Turmec supports Friends of St. Joseph's CNU 21st Annual Golf Classic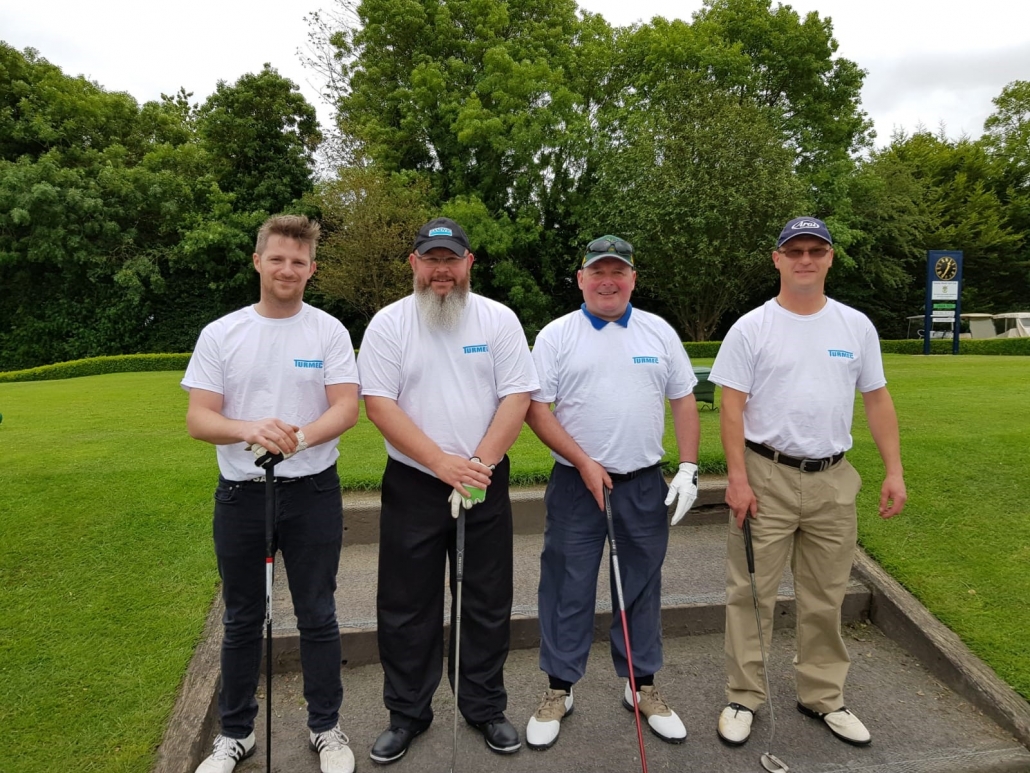 Friends of St. Joseph's CNU held their 21st Annual Golf Classic on Friday, 12th July, in County Meath Golf Club, Trim.
The Friend's of St. Joseph's CNU is a voluntary group with charitable status established in 1999. The main objectives of the group are to establish, promote, operate or support the initiative and every manner of fundraising activities and events directed towards the funding and generation of development in facilities, services and equipment at St. Joseph's CNU for the benefit of the residents therein.
The Friends of St. Joseph's CNU primarily assist with, and or provide for residents comforts by promoting awareness of the needs of the residents in St Joseph's CNU Trim, forming partnerships with other organisations to fundraise and promote and provide a home from home atmosphere for the residents. 100% of all funds raised on this and any other fundraising events go to provide for the resident's comforts.
33 teams played on the day in both GUI & non-GUI competitions and Turmec's Team of Derek Healy, Mick Brady, Gerard Mc Loughlin and Alan Clarke (pictured), were the winners in the Non-GUI Category for the 2nd year in a row, proving to be the stars of the day.
The Friends of St. Joseph's CNU organizing committee congratulates the winners & thanks all who played, as well as Regan McEntee Solicitors, Trim - main sponsors of the event -, County Meath Golf Club for hosting the fundraiser and SuperValu Trim for sponsoring the goodie bags.