Bord na Móna launches new plastics recycling plant in Co. Tipperary, installed by Turmec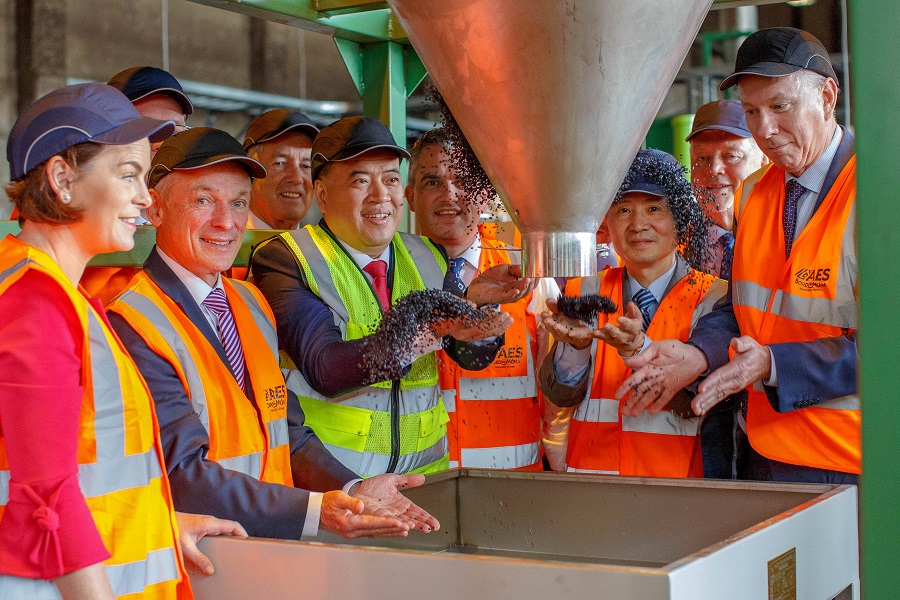 Minister for Communications, Climate Action and Environment, Richard Bruton TD has launched a new plastics recycling plant in Littleton, Co Tipperary that will create forty new jobs.
Turmec provided expert consultancy and installed the high-tech recycling facility that is located on the site of the former peat briquette factory which closed last year and will process 24,000 tonnes of waste plastic.
The Bord na Móna facility in Littleton, Co Tipperary, will be operated by Chinese company Sabrina Integrated Services (SIS) following a €5 million investment. The new facility will provide an outlet for plastics that were previously transported out of the country or buried in landfills. The recycling process will involve cleaning the waste material before shredding and granulating it to produce plastic pellets that can then be reused in the manufacturing of items such as bags and wrapping.
Minister Richard Bruton said:
"This new plastics recycling plant in Littleton, Co. Tipperary is a great example of how Bord Na Móna is adapting to a decarbonised world. By transforming their business and transitioning away from the fossil fuel industry, they are building a resilient, sustainable future for the company and secure employment for the Midlands region for years to come. We are committing to very ambitious targets for plastic recycling under the Climate Action Plan – by 2030 all plastic packaging will need to be recyclable for example. In order to reach these targets, we need to grow Ireland's plastic recycling capacity and this plant is an important development in that regard."
The CEO of Sabrina Integrated Services, Sherman Ma, adds: "We are delighted to establish this facility in Ireland that will provide a sustainable outlet for plastics which were previously transported out of the country or buried in landfills here. We are pleased to be providing new employment and this new opportunity in the circular economy here in Ireland."
Watch more:
[embed]https://youtu.be/PPqZX7HIOZw[/embed]
Turmec has nearly 50 years of experience in the engineering and recycling industries. We plan, consult on design, manufacture and install recycling plant solutions and recycling equipment. Our design engineering division services a range of industrial sectors such as mining, power generation, construction, marine, environmental and more. Follow links to get more information on Turmec products like Comingled recycling, Refuse Derived Fuel solutions, Mobile industrial shredders, Compost machine, Tyre Recycling Machines, used recycling equipment & more.