Australia shows growing interest in new solutions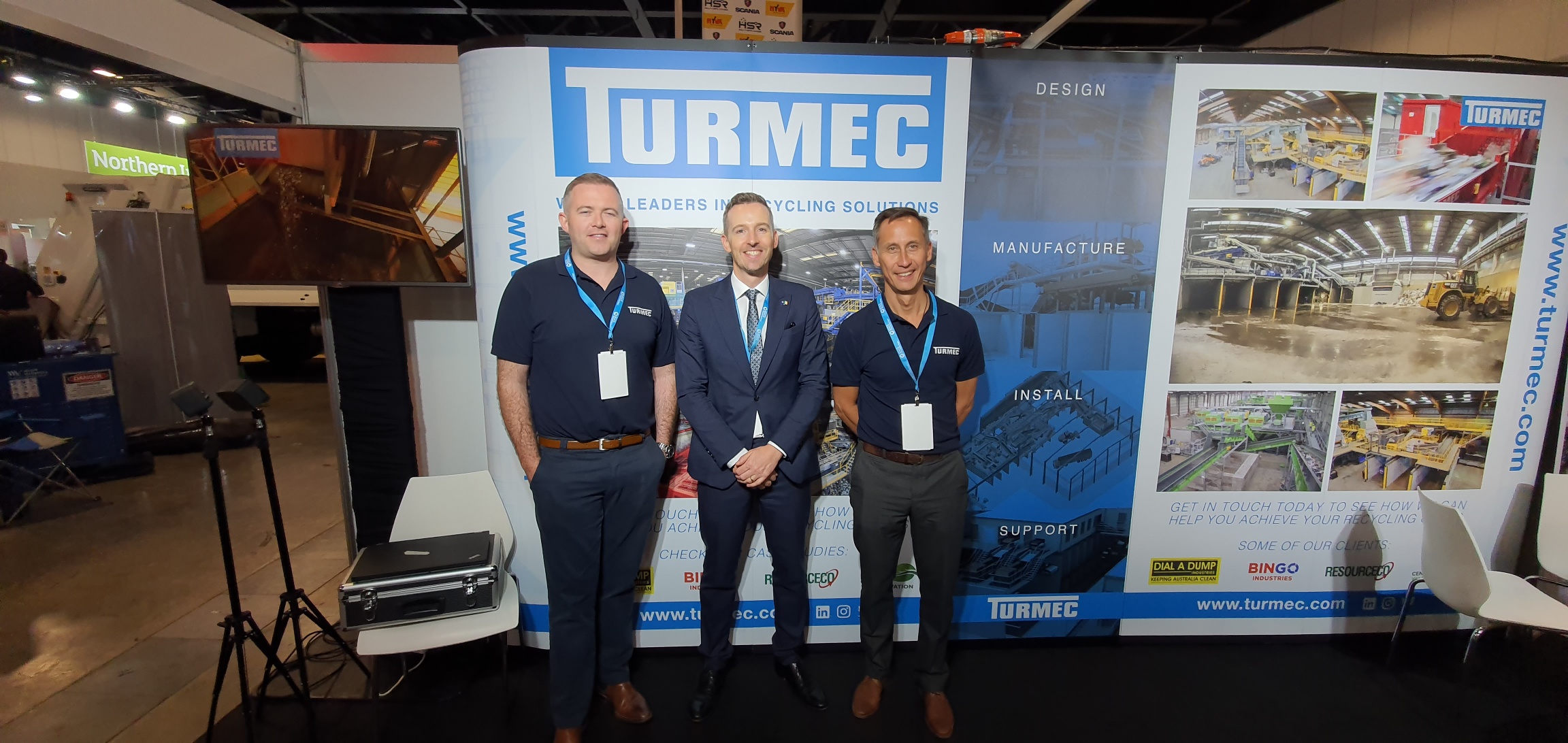 Serious challenges are confronting waste processors and local authorities in Australia, but the industry is open to new solutions, judging by two recent trade shows.
Last October we've exhibited at Waste Expo in Melbourne and Sydney's Australian Waste & Recycling Expo, where visitors highlighted a series of topical concerns.
China's policy U-turn banning contaminated waste shipments has closed down an important disposal route for plastics and mixed materials. The demise of large processors is also troubling smaller rural local authorities in particular, as they face multiple challenges due to low recycling volumes and long shipping distances to centralised materials recycling facilities (MRFs).
Local councillors were encouraged to learn how mini-MRFs combined with kerbside collection could raise both the tonnages and quality of recyclables for onward sale and further processing. This has proved a cost-effective solution across the UK.
Construction and demolition waste fines are another problem in Australia, as processors tend to screen quite small, so expo visitors were interested to learn more about Turmec's fines clean-up lines and related plants.
Our existing clients include Central Waste, Bingo, Resource Co and DADI, and as a mark of Australia's growing importance to Turmec, earlier this year we established a permanent base in New South Wales; delegates were also impressed that we have set up a local spare parts operation.
"We attended both, Waste Expo in Melbourne and Sydney's Australian Waste & Recycling Expo and whilst the attendance was low, the quality of the delegates was high," said Brian Thornton, Turmec's CEO. "Australia is Turmec's second-biggest market and it's growing rapidly. So it was fantastic to see such strong interest from the industry."
As well as attending the shows, we had the opportunity to network with industry figures at a breakfast event hosted by Enterprise Ireland at the Irish Consulate in Sydney, near the Expo venue. Turmec was joined by other companies from Ireland who are providing innovative technologies to the local waste and recycling industry, underlining the growth potential of the Australian market.