Waste Expo Australia returns in October and Turmec is taking a stand
News
,
commercial and industrial waste
,
landfill and transfer stations
,
collections
,
waste-to-energy
,
waste management
,
resource recovery
,
Australia
,
construction and demolition waste
,
Melbourne
,
wastewater
,
Waste Expo Australia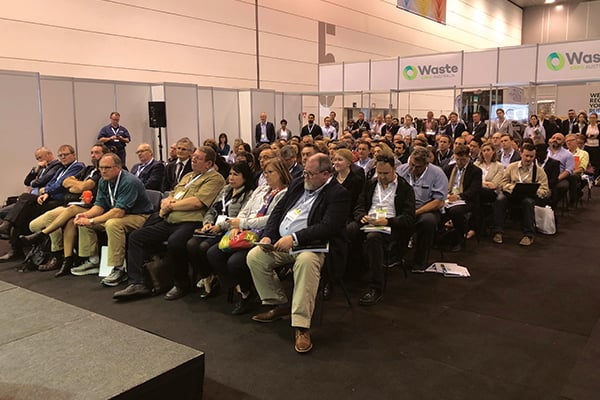 Waste Expo Australia, one of the most comprehensive free-to-attend conferences for the waste management, resource recovery and wastewater sectors, returns to the Melbourne Convention and Exhibition Centre 23-24 October and Turmec is attending, strengthening its expansion to the APAC.
The conference will feature two individual programs, the Oceania Clean Energy Solutions Waste Summit Conference and the EnviroConcepts Wastewater Summit.
The Waste Summit Conference will cover six targeted streams from resource recovery, waste-to-energy, collections, landfill and transfer stations, construction & demolition waste and commercial & industrial waste.
"Waste Expo Australia is about pushing boundaries and challenging operations and businesses to innovate, not just through technology, but through workforce practices and policy reform," says Waste Expo Australia Event Director Cory McCarrick. The event will also feature a supplier showcase, with over 120 brands including Turmec's client Bingo Industries.
Waste Expo Australia is presented alongside All-Energy Australia, the Energy Efficiency Expo and ISSA Cleaning and Hygiene Expo – forming one of the nation's most significant showcases for the waste, recycling, renewable energy, energy efficiency and cleaning industries.
For the original article, please visit the Waste Management Review.