Turmec has underlined its commitment to CSER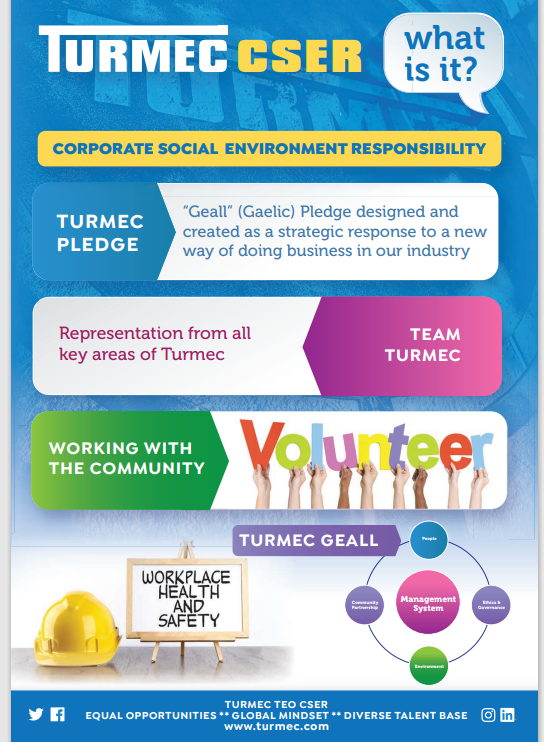 Turmec have underlined its commitment to corporate social & environmental responsibility (CSER) with recent introduction of the "Pledge" also known as "Geall" in the Irish Language. We clearly understand that World Class companies must demonstrate that they can be profitable in a very competitive environment while ensuring sustainable business practices.
We have identified the 5 key areas to focus on in our Pledge "Geall" for 2022 and beyond:
The 'Geall' program is Turmec's strategic response to the new way of doing business in our industry and demonstrates our commitment to CSER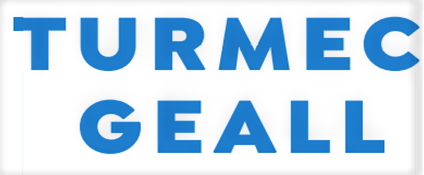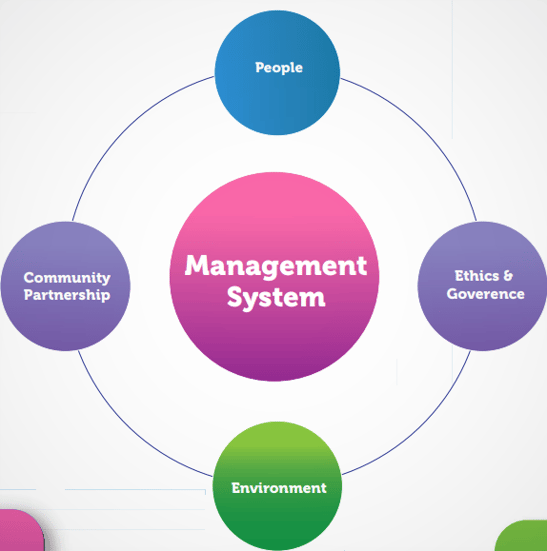 We want to be responsible in our decision-making process to ensure that:
1) Our People are respected and treated with dignity
2) The Communities where we operate see Turmec as a valuable member of business sector
3) Among our peers we are seen to behave with high ethical and corporate governance standards in the industry.
4) We will ensure our business practices are carried out in a way that reduces our impact on the environment.
5) Health & Safety is to the forefront of the Turmec Strategy going forward.
"At Turmec we believe that a sustainable approach to business is essential to our company's success and forms a core part of the way we do business. Adherence to the highest level of sustainable business practices also creates additional value for our customers that we believe increases their market competitiveness'
Geoff Bailey – CEO Turmec
By challenging ourselves in these areas, we will be able to further enhance our value proposition to our people, our partners and the wider community.
Should you want more information please visit www.turmec.com or email info@turmec.com