Turmec awarded contract to Upgrade recycling facility at Íslenska Gámafélagið IGF Iceland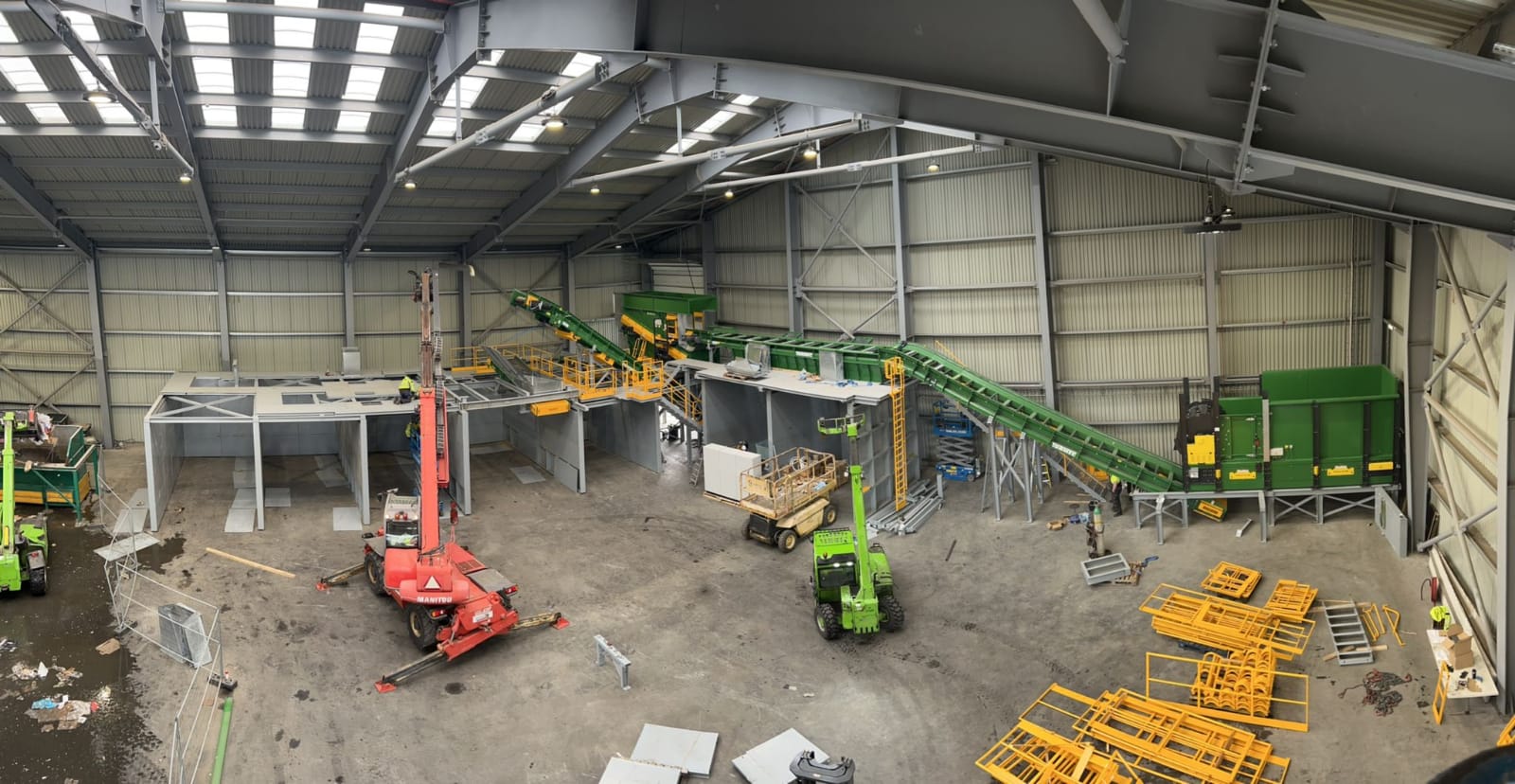 We delighted to announce that it has been awarded a contract to install a complete turnkey sorting line for Dry Mixed Recyclables for IGF Iceland.
The €1.6m Installation will create a new co-mingled (DMR) facility at its IGF Reykjavík site designed to process up to 16000 tonnes of waste per year. This upgrade will now offer 4 tph which will improve the current sorting line capacity and introduce new technologies and automated processes. The new facility will continue to accept waste from its existing customers and will also enable IGF to expand its public and private sector business across Iceland.
Improvements to the upgraded DMR will allow it to process and recover Curbside collected material to be separated into its recyclable fractions - News and Pams – Cardboard – Mixed Plastic Bottles – Ferrous and Non Ferrous Cans.
Commenting, IGF Jón Þórir Frantzson said: "We are proud to announce our plans to further automate and upgrade our facility in Reykjavik . This will ensure we can fully maximize its capacity to further support customers' recycling objectives and play our part in achieving our goals of Íslenska Gámafélagið which is to be a leader in the field of waste, ie. in waste management, recycling and reuse throughout Iceland. We provide our clients with reliable environmental services and create value from by-products by using our know-how and technological solutions. This way, we promote the circular economy and prevent waste. Our new DMR processing line from Turmec is a great improvement in that journey
Paul Godfrey - Technical Sales Manager Turmec, said: "We're delighted to be working with IGF to install its new DMR processing line . This project will involve implementing the latest technology Consisting of a dosing drum for the metered feeding of the lose material, a pre sort picking cabin for the removal of unopened bags and large items, an OCC Screen to scalp of the cardboard, Overband magnet for the removal of Ferrous metals, an ONP screen to liberate the 2d Fraction from 3d fraction prior to being sent to their final picking cabin for QC inspection before collating the separated material into their designated bays before baling.
About IGF
Íslenska Gámafélagið was founded in 1999 with the aim of increasing competition in the field of waste management and now IGF is one of Iceland's leading providers of environmental management services, offering its clients complete solutions including strategic advice, collection and handling of waste and recyclables, clean energy, landscaping, pavement cleaning, and snow removal. Today, 340 people work for Íslenska Gámafélagið around the country. To support the comprehensive service offering, ÍGF owns and operates a large fleet of vehicles, machines and other equipment including 120 trucks and trailers and 170 other machines, more than 3500 containers and approximately 50.000 bins
The operations are mostly based on waste management and sorting at companies and households all over the country. The process then depends on the type of waste at each time, whether it is generally unsorted waste that is sent for energy production abroad to landfill or recyclable raw material that is sorted in the Icelandic Container Association's sorting stations and sent for recycling. The company also collects organic kitchen waste, both in homes in several municipalities and in companies, and takes care of composting The raw material that Íslenska Gámafélagið does not process is sent to other companies that take care of getting it in the right direction.
Turmec has nearly 50 years of experience in the engineering and recycling industries. We plan, consult on design, manufacture and install recycling plant solutions and recycling equipment. Our design engineering division services a range of industrial sectors such as mining, power generation, construction, marine, environmental and more. Follow links to get more information on Turmec products like Comingled recycling, Refuse Derived Fuel solutions, Mobile industrial shredders, Compost machine, Tyre Recycling Machines, used recycling equipment & more.