Smart move as Turmec reinforces UK investment
News
,
Turmec
,
recycling plant
,
waste management
,
Turmec UK
,
MRF
,
plastic recycling
,
Waste
,
UK waste and recycling
,
Turmec expansion
,
MSW
,
Recycling Industry
,
landfill diversion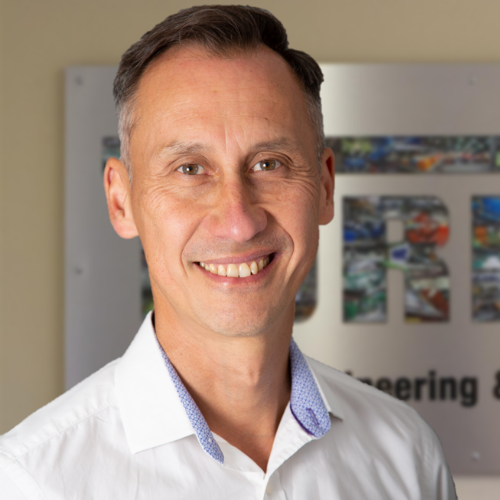 Turmec has underlined its commitment to the UK waste and recycling sector – and its ambitions – with the launch of a dedicated subsidiary, now under the leadership of Trevor Smart.
The recently appointed Managing Director of Turmec UK brings more than 25 years' valuable experience in the sector to the new company, which was formed in December last year.
"Trevor Smart has worked on high-profile PFI projects for processing municipal solid waste in Milton Keynes, the Isle of Wight and North Yorkshire, and knows our market well," said Brian Thornton, CEO of Turmec Teoranta (or Limited), the Irish parent company.
"Turmec UK will provide aftercare and support to our clients, and will also be looking to expand our UK presence, both through organic growth and acquisition of businesses that complement our operations," he added.
Amid Brexit uncertainty, the development gives clients added comfort that Turmec is invested in the UK and the transition should not affect the service they receive. "We have been serving the UK market since 2001, and have invested heavily. The UK is vital to our future growth," Mr Thornton emphasised. "We currently have the top market share in ongoing projects and our aim is to be among the top three suppliers of plant and equipment to the UK waste and recycling sector."
Now is an exciting time to lead for Turmec in the UK: "I'm very happy to have joined Turmec at this stage in its development as a world-class player in our business," Mr Smart said.
"Turmec combines quality and value for money with strong supplier partnerships and excellent customer service," the new company's MD added. "For me, being responsive to clients' needs is key. Whether the project is a large PFI contract or small upgrade, we will always listen and spend time with clients to make sure we give them the right solution."
Over the last 10 years, the waste and recycling sector has matured considerably as larger and higher-risk turnkey projects were developed with knowledge and equipment from mainland Europe. "Now we have a generation of expert UK waste management professionals able to operate and adapt plants, and demanding suppliers are knowledgeable and deliver value for money," said Mr Smart. "Turmec is in a very good position to fulfil this role."
Turmec Teoranta is also expanding in Australia, Canada, UAE and other overseas markets. CEO Brian Thornton predicted that most UK growth would come from the C&D (construction and demolition) and C&I (commercial and industrial) sectors – rather than sorting municipal waste and comingled MRFs – as waste companies with sorting facilities seek economies of scale.
Turmec has over 50 years of experience in the engineering and recycling industries. We plan, consult on design, manufacture and install recycling plant solutions and recycling equipment. Our design engineering division services a range of industrial sectors such as mining, power generation, construction, marine, environmental and more.
Our waste processing solutions include Construction and Demolition waste processing (C&D) , Dry Mixed Recycling (DMR), Solid Recovered Fuel (SRF) waste, RDF waste processing , MSW recycling solutions & more.
We also offer recycling services and recycling machinery like tyre recycling machines, glass recycling machines, industrial composting machines, mobile eddy current separators as well as used recycling equipment for sale. With over 50 years' experience Turmec is dedicated to finding the best recycling engineering solutions for their clients' requirements. Contact us for free expert advice now.