Causeway Capital backs Turmec MBO with €4m investment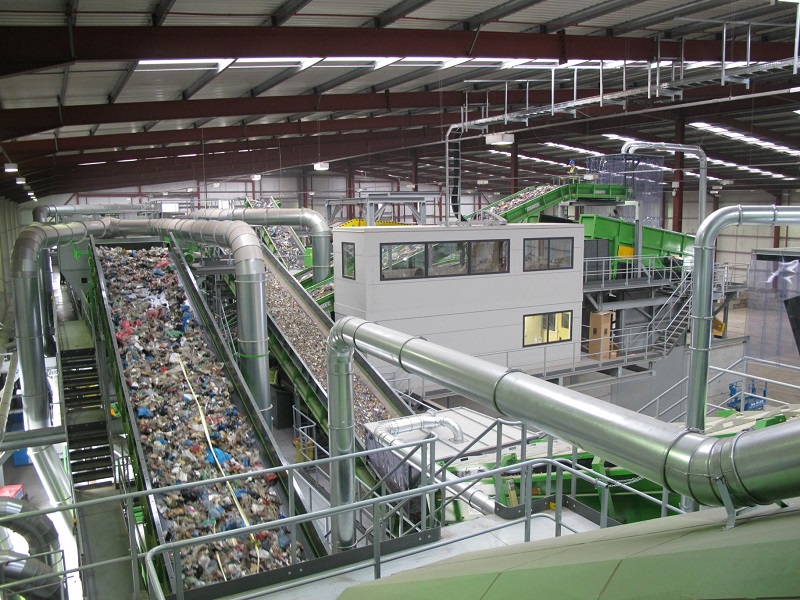 Private equity fund, Causeway Capital, has announced investment support for the management buyout (MBO) of Irish recycling equipment and plant manufacturer, Turmec Teoranta.
Turmec specialises in the end-to-end design and builds of complex waste separation and processing systems which it says are "critical for large, efficient waste processing and recycling plants".
Business
The business serves a blue-chip customer base and semi-state agencies including Biffa, Thorntons, Suez, Bord na Mona, AES and Powerday predominantly across the UK and Ireland, but increasingly further overseas.
According to Turmec, its global opportunity is "expanding rapidly" in line with increased recycling rates due to environmental concerns and the pressures on landfill. The company explained that its systems help customers recover more high-quality material from recycled waste more efficiently.
The business generated sales of around 16 million Euros in the year to June 2017 and employs 75 people in its headquarters at Athboy, Co. Meath, at Athboy.
Causeway Capital
Irish SME private equity investor, Causeway Capital Partners, has invested about 4 million Euros to back the MBO team led by managing director, Brian Thornton. Former majority shareholder Joe Coffey will remain involved in Turmec. Niall Fay, the general manager and director at Offaly-based Grant Engineering, will join the board as non-executive chairman. Causeway Capital's Pierce Casey and Connor Reid will also join the board of Turmec.
"We are extremely excited for the next phase of our growth at Turmec. We chose to partner with a like-minded investor in Causeway that not only has a strong record of supporting SMEs to grow but is able to bring additional non-executive expertise on board, which was important to us. Turmec is the fifth SME which Causeway Capital has backed since its launch in 2015 with over half of its 50 million Euros fund now deployed."
Brian Thornton
Turmec
'Brilliant'
When contacted by letsrecycle.com, Mr Thornton hailed the news "absolutely brilliant". "It's great to see an outsider taking an interest in the sector," he remarked.
Mr Thornton said the move will allow the company to expand geographically, as well as within the UK, which is one of its predominant markets.
The company is currently undertaking three major projects in Australia – where Mr Thornton says the company is well established – along with two in the UK and one in Ireland.
Mr Thornton explained that he had seen a shift in the market after Brexit and the industry is now looking to reinvest and upgrade existing equipment. Turmec secures high levels of repeat business, which make up around 65% to 70% of sales, Mr Thornton revealed.
And, Mr Thornton was keen to thank the firm's customer base. "We would like to say thank you to all our customers for their continued support," he added.
Growth
Matt Scaife, a partner at Causeway Capital, said: "We are delighted to be partnering with Brian and the rest of the team at Turmec during this exciting growth phase. Turmec has built an enviable reputation as a leader in a growing industry and is well established as an important local employer in Co. Meath. We are looking forward to working with the team as the business expands both in the UK and Ireland, as well as further afield."
Turmec and its shareholders were advised by John Bowe at Mazars Corporate Finance.
For the original article, please visit: Let's Recycle - Causeway Capital backs Turmec MBO